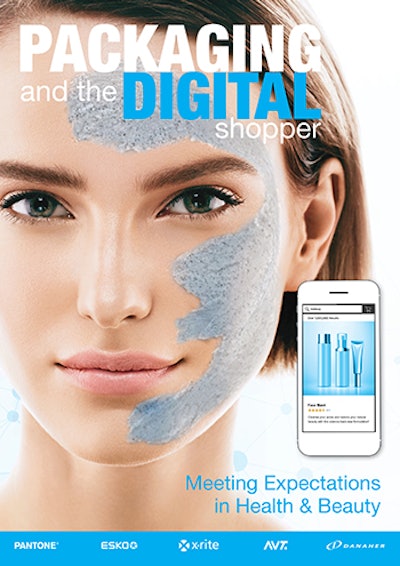 Way back in 2000, long before e-commerce became the red-hot topic it is today, Packaging World reported on reflect.com, an upstart company that began selling women's cosmetics/beauty products not at retail, but—get this—on the Internet!
At that time, the process of ordering products online was not only unusual, but also, in the case of reflect.com, one that allowed the consumer to actually select packaging preferences. The potential disruption from e-commerce was so uncertain that PW's late Editor and Packaging Hall of Fame inductee Arnie Orloski explained in a follow-up column, "The legend of Jimmi; an ode to cosmetics," that "some members of the packaging community are right to be concerned about their futures."
The column ended by saying, "In the future, Jim or 'Jimmi' [the fictitious name this editor created in order to create a personal beauty profile and order the packaged products at reflect.com] and other PW editors will continue to explore packaging-related changes that cyber marketers are making, from distribution packaging, labeling, custom packaging to shipping."
Fast-forward 18 years and e-commerce growth continues to soar, with the prediction that it will account for 15% of all retail sales globally by 2025, according to Smithers Pira's E-Pack Summit 2018. Financially speaking, that's a leap from $28 billion to $55 billion by 2025.
Digital health and beauty product shoppers today don't necessarily get to select their packaging as they did at reflect.com, but one thing made crystal clear in a new study released by Esko is that one-third of e-commerce shoppers return health and beauty products because of the packaging.
The new study, "Packaging and the Digital Shopper: Meeting Expectations in Health & Beauty," was conducted by Esko, along with sister companies Pantone, X-Rite, and AVT. The study revealed what 3,000 shoppers in North America, Western Europe, and Asia want from health, beauty, and personal care packaging. It follows up on related research called, "Packaging and the Digital Shopper: Meeting Expectations in Food & Beverage," released in June 2018.
Statistics from the study include the following:
• 63% of shoppers foresee purchasing more health, beauty, and personal care products online in the next 18 months
• 14% of online shoppers returned health and beauty products because of miscommunications in online appearance versus what was delivered to their home
• 28% of shoppers agreed that they had purchased a new product because they enjoyed the packaging in the prior three months
• 63% of shoppers say they are highly likely to purchase health and beauty products that are personalized for their skin/body type
The latter point indicates that brand leaders need to start considering how to personalize functional product attributes and improve that experience for shoppers, including the product instructions. Personalization to the shopper will be less about applying his or her name on the product, and more about product customization.
"The data and insights on shopper's packaging preferences, specifically within personalization, explain why it has become imperative to utilize digital packaging technology tools to increase speed to market and improve overall packaging and product quality," says John Elworthy, Esko's Senior Director of Global Brand Sales.
Download the study here. http://bit.ly/2pUgNrP
Companies in this article