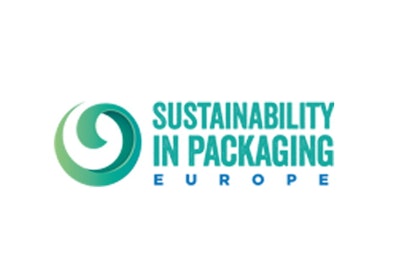 Second in a series of articles featuring "live" coverage of Sustainability in Packaging, Europe 2017, conference in Barcelona.
Piotr Barczak, Policy Officer on Waste for the European Environmental Bureau, warned his audience that his ideas were challenging, disruptive, and radical. "We have a problem with packaging," Barczak told the morning session of Sustainability In Packaging Europe 2017, in Barcelona. "We have a system that is turning into a failure and has to be radically changed."
"If you find your home is flooded because you left your kitchen sink running," he joked, "you don't hold meetings and pass legislation to clean it up, the first thing you do is turn off the tap.
"Earth does not have time for small, incremental improvements. Innovative design is the key."
The plastic bag, he said, has become the symbol for failure of design: "Why design something that lasts hundreds of years when you are going to use it for a few minutes?"
"Consumers have shown they prefer concentrated liquids for less packaging," he mentioned, yet we still see giant jugs of detergent, etc.
He also showed a long, hollow cookie that holds a serving of sugar for coffee or tea. You crack the cookie, pour the sugar into your hot beverage, then dip the cookie in for a snack.
"Eighty percent of the environmental impact of products are determined at the design stage," said Barczak. "Here we need creativity to design packaging we would like to keep and reuse. In fact, reuse comes first."
He listed examples such as reusable bottles, bags, cups, dispensers, and even boxes for shopping—all zero-waste solutions.
No packaging is a consideration as well, with stores offering no-packaging refill sections where you only buy what you are going to use, and consumers are able to deduct the cost of packaging to save money.
When considering recycling, Barczak stressed making sure the plastic you produce can be collected separately, and can be recycled in a safe, high-standard, local facility, and one that it is not a burden on recyclers because of complex multilayers.
"Design for disposal or incineration should be discouraged," he said. "And higher Extended Producer Responsibility [EPR] fees should be imposed if it is unavoidable."
EPR fees are popular throughout Europe, in fact, but have very little support here in the U.S. While a few states have forged ahead, most doubt EPR fees will ever be federally mandated in the U.S.
Finally, deposit systems can be highly effective in reducing littering, according to Barczak.
"Bottles without a deposit system are ten times more likely to be littered," Barczak showed. For bottles with a deposit fee, even if they are littered, some enterprising person will collect them for the fee.
The pioneering role of existing deposit schemes, according to one of Barczak's slides, will play an inevitable part of the future circular economy.
The Q&A following these presentations captured the frustration many in Europe feel about moving toward a circular economy. Some complained that few understand what it really means.
"You have a nice idea," one audience member said, "but is it being funded at all?"
"It's on an order of magnitude way too little," said another.
"We need to invest through 2040-2050, and we don't see policy going that far. There are no changes in the tax system."
"We tax labor heavily and don't tax the waste stream at all."
"All of our investment should be in the circular economy, no planet, no people, no profits."