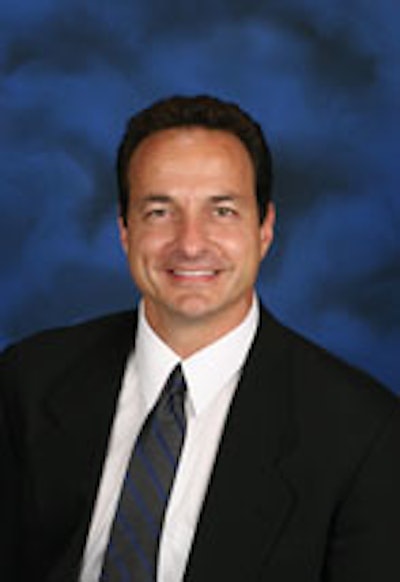 Manufacturers seeking ways to reduce costs while maintaining or increasing efficiency should employ a supply-chain perspective to their packaging by identifying and maximizing sustainable solutions, which can often generate significant savings.
The following three critical packaging process elements outline tactics that companies can start employing today to optimize their supply chain.
1. Design for sustainability
Approximately 70% of an organization's sustainability goals can be addressed at the package design or the "anticipatory design" stage, during which manufacturers should anticipate sustainability impacts and eliminate waste and problems.
Elements to consider in the anticipatory design phase include:
• Evaluating life-cycle impacts
• Anticipating energy use over the package's life
• Assessing the impact of materials on end-of-life scenarios
• Designing to facilitate material recovery
For example, the new flat-top, squared-off milk jugs available in refrigerated cases at Costco and Sam's Club eliminate secondary packaging—the plastic crates used with traditional jugs. The flat-top design of the new container allows direct stacking with only tier sheets on pallets. The result is storage of 50% more milk in the same space. The package increases efficiency throughout the supply chain, including refrigerator space at the retail store, and cuts the number of delivery trips needed by 50%.
Overall supply-chain considerations should be incorporated in all packaging designs, especially when manufacturing offshore. This can be accomplished by designing packaging domestically to achieve supply chain efficiencies, while sourcing packaging locally near the manufacturing location. A few tips when working with suppliers overseas include:
• When sourcing corrugated boxes, it is important that you ensure that the linerboard combination is equivalent to the design specification, particularly in different regions of the world where it is harder to control materials and percent of recycled content, and board and paper weight can vary. Detailed packaging specifications and performance requirements will ensure that you achieve comparable levels of kraft liner to match the required overall package performance.
• Be sure to test for potential supply-chain distribution hazards. For example, supply-chain conditions for shipping from China are different than shipments within North America. These considerations need to be included when setting package performance parameters. Most shipment conditions can be replicated in a test lab to predict the package durability and performance through the distribution cycle.
2. Right-weight packages
If a manufacturer has legacy packaging that wasn't designed for sustainability, there is an opportunity to achieve savings through right-weighting. Often, packages are designed without a thorough assessment of the supply chain.
"Right-weighting" a package is typically done after the package has been produced and shipped. Testing a package can help you validate if it was over-engineered for a particular application. Perhaps it was designed as a double-wall box when a single-wall box would have adequately protected the product. Or perhaps a container included 2 in. x 6 in. wood supports when 1 in. x 6 in. supports would have provided adequate protection. Testing can help you examine materials and weights to see if you can modify or change a package or its materials to realize savings without sacrificing performance.
3. Reduce fiber and add reinforcement
Packaging material consumption can be significantly reduced through the use of specially designed packaging reinforcement technologies. Reinforcing critical stress areas of corrugated shippers is gaining momentum. Box designers are refining techniques that have been around for decades to deliver sustainability and cost savings.
One example is a reusable corrugated shipper for snack foods. After each use collapsed shippers are returned for reuse. Throughout the multiple uses, the top flaps of the box are repeatedly opened and closed, often creating tears in the vertical scorelines. To remedy this problem, the shipper was redesigned to incorporate a technology that reinforced the critical stress areas. This process helped limit tears from propagating down the box scorelines, extending the box life for this particular application by 46%, with trips per box increasing from 3.7 to 5.4. This resulted in 5.8 million fewer boxes needed for the same number of trips, which saved approximately 4,000 tons of fiber or 80,000 trees annually. And reinforcement can be added without compromising the recyclability of the box.
When designing your packaging to achieve sustainability goals, be sure to take a comprehensive supply-chain perspective. You will not only ensure safe and reliable transport, but you can maximize your savings while helping the environment.