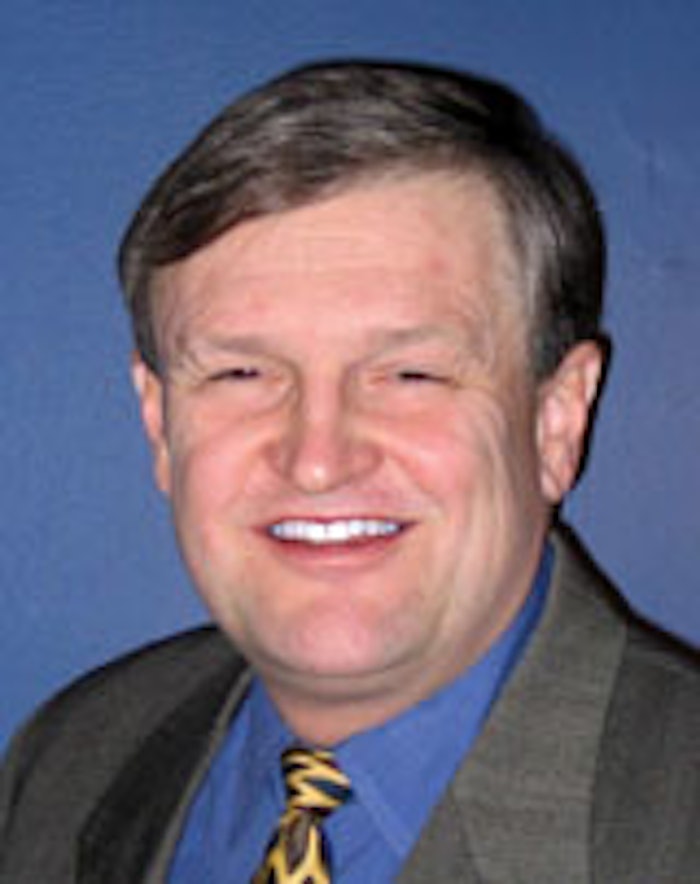 Those polymers and products are an answer emerging as the world goes through a major dislocation in petrochemical costs, with cascading effects throughout the global economy. One of the major effects is the accelerating shift of financial power to the owners of scarce inputs.
It may be difficult to remember that as 2003 closed, crude oil prices were below $30 a barrel. The price spikes in the wake of the 2005 hurricanes took crude to $60. Yet, we were assured this was temporary.
However, persistent refinery problems in the U.S. and elsewhere—coupled with soaring Asian demand, speculation in commodity markets, and continued instability in several important producing countrie—have pushed oil to levels few could have predicted.
With extraction costs largely unchanged, companies and countries that control production have huge cash flows. Even countries such as Venezuela and Iran, where mismanagement has resulted in deteriorating assets and falling production, are 'ahead' (at least for now) because of higher prices.
Leveraging huge cash flows
The more sophisticated countries and companies receiving these unprecedented sums are implementing forward integration strategies. The goal is to capture even more value from the oil and gas resources they control.
Their logic is unassailable—if you own the raw materials, there is more money to be made by selling converted products than from just filling tankers with crude. And with almost no liquefied natural gas (LNG) receiving infrastructure in place in the U.S., countries like Qatar with huge natural gas reserves can sell more easily transported gas-derived products today.
Users of synthetic polymers, including the packaging industry, should not be surprised to learn that a significant amount of the forward integration investment involves plastic resins and products.
Where is this happening today? One of the greatest concentrated investment booms for polymers is in the Middle East. Plastics News reports that projects to be completed in 2008 in Saudi Arabia, Yemen, Kuwait, and Iran would bring on stream a combined 4.8 billion pounds of HDPE. These also will add 3.6 billion pounds of LLDPE and 1.5 billion pounds of LDPE capacity.
More projects are underway throughout the region for these and other polymers, along with projects for converted packaging products. In Oman, Octal Petrochemicals is expanding extrusion capacity inaugurated in 2007 to have operational late this year the first integrated APET polymerization-direct-to-sheet capability in the world.
Why the Middle East? Having oil and gas resources is largely a matter of geographic good fortune. U.S. Energy Information Administration (www.eia.gov) data shows that Saudi Arabia, Iran, Iraq, Kuwait, Qatar, and the United Arab Emirates combined have more than 55% of the world's proven oil reserves. They have 40% of the world's proven gas reserves.
Who are the players?
Players include government-owned companies such as Saudi Basic Industries, Qatar Petroleum, and Abu Dhabi National Oil Company. They work alone or joint venture with global polymer companies such as ExxonMobil, Dow Chemical, LyondellBasell, and private equity investors.
Where will these products go? Certainly to support growth in India and China as well as in the producing countries' own markets, as living standards advance there from the massive inflows of cash. Europe is close by and we can expect older and higher-cost capacity there to be retired in favor of this new investment. Even with the higher shipping costs involved, the U.S. is a target market for some of the new capacity, including for packaging applications.
How big will the impact be in the U.S. packaging market? Many factors are at play here:
• economic growth rates
• political stability
• the extent of coal or bio-based energy and materials
• the purchasing power of the US dollar
• whether significant existing US polymer capacity will be uncompetitive relative to new Middle East production.
What is certain, however, is that polymer production and conversion integrated with low-cost raw materials offers significant advantages over non-integrated production, and the forward integration trend will continue.