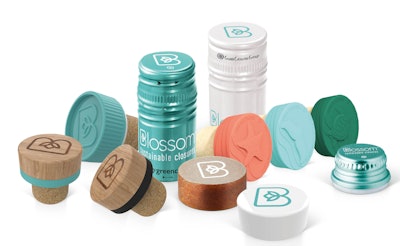 With sustainability as a fundamental pillar of Guala Closures' strategy, which aims to use 35% recycled material worldwide by 2025, the group aspires to offer the largest variety of state-of-the art recyclable closures. These closures use different materials and will undergo a process of continuous development, for future market needs.
The name Blossom was chosen to evoke the idea of "naturalness". A graphic customization of the "B", through the representation of a butterfly, reinforces the reference to the values of the brand and, indirectly, flowers. Both are intended as symbols of lightness and low environmental impact.
Creating the range of Blossom closures is a major step in meeting Guala Closures' Corporate Social Responsibility (CSR) goals and the result of the long-term commitment to the design of sustainable solutions. Such actions can help to meet consumers' expectations, market needs and local regulations, it believes. Each new closure follows one of the four design-to models defined in the Group's eco-design guidelines.
Companies in this article