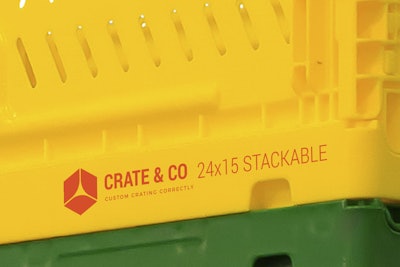 SI-PZ8001 is scarlet red in color and has been formulated for printing on surfaces such as coated corrugate, plastic, glass, metal, and more. It performs well on PVC, styrene, polyethylene, polypropylene, and ABS type plastics as well. Squid Ink's UV LED series inks feature near immediate cure times and are specifically designed for printing on non-porous substrates.
UV LED series inks do not cure without the assistance of UV light and require minimal maintenance, resulting in an ideal solution for manufacturers looking to mark their non-porous products. SI-PZ8001 also has superior lightfast properties to reduce fading over time. Designed for permanent marking, SI-PZ8001 provides excellent rub resistance perfect for most non-porous applications.
Users now have 3 color choices for UV LED curing applications – black, red, and opaque white. Squid Ink UV LED inks are available in 200ml cartridges and 500ml opaque bags. All Squid Ink fluid containers are designed to provide near 100% ink utilization.
Companies in this article