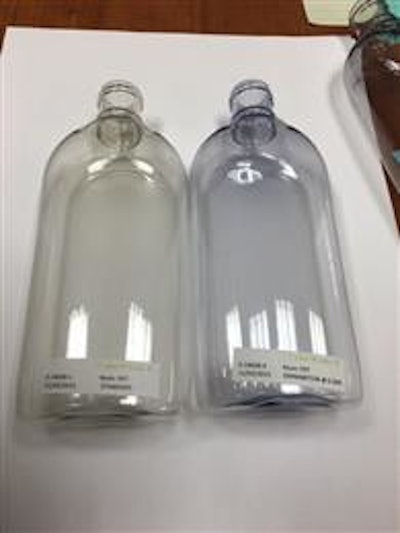 The new optical brightening products, which are part of the HiFormer® family of liquid masterbatch solutions and application technology, can be used in a wide variety of PET resin grades and processes, including injection-blow molding, injection molding and extrusion. Typically, PET resins are used in bottles and formed-sheet packaging. The additive has received approval for food-contact applications from the U.S. Food & Drug Administration.
"Packagers are under heavy pressure from consumers and environmental advocates to use more PCR in their products," explains Peter Prusak, Head of Marketing – Clariant Masterbatches North America, "but the recyclate tends to reduce or discolor the crystal clarity that PET is known for. Clariant's new HiFormer PET-enhancing additives promise to minimize this problem, opening new opportunities for more sustainable packaging."
The Clariant liquid masterbatches are resistant to sedimentation and segmentation so they offer extended storage-shelf life. They are also easy to use in gravimetric metering systems that ensure accurate dosing and clean operation. Let-down ratios as low as 0.025% have been used successfully.
The new liquid additives were tested on a production scale blow-molding machine in Clariant's facility in East Chicago, IL. Bottles made using 25% recycled PET and 75% virgin PET and no brightening additive were compared against bottles made with the same PCR resin and the additive in concentrations of 0.025, 0.035 and 0.05%. While the unmodified bottles showed significant yellowing, all the bottles made with the HiFormer additive were visibly brighter (less yellow and more blue).
Companies in this article