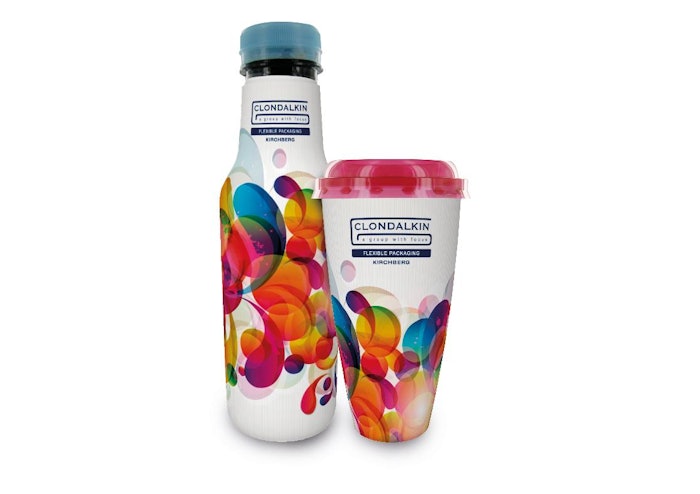 Clondalkin Kirchberg, an independent supplier of shrink sleeves offering different grades of material for different applications, announced it has brought down their OPS sleeves to 40My and PET sleeves to 30My.
The new sleeve helps customers reduce both unit costs as well as the environmental impact of their packaging. It is not only the reduction of the material that contributes to achieving this. The application of thinner sleeves also requires less energy to make the sleeve shrink around the container or bottle.
The new OPS also has an improved gloss that enhances the graphics on the sleeves.
Shrink sleeves offer brand owners high-end packaging aesthetics and design potential to make their product stand out on the shelf. In a production environment the shrink sleeve needs to have stability and constant shrink behavior. These two elements have proven difficult to combine when the gauge of the film is being reduced.
But the company explains these new generation foils provide excellent stability on the sleeve lines. The 40-micron OPS has the same stability as 50-micron alternatives. Also the film has no static and the performance of the sleeve machine has improved despite the thinner gauge.
Clondalkin Kirchberg is a subsidiary of Clondalkin Group, an international producer of high added value packaging products and solutions.
Companies in this article