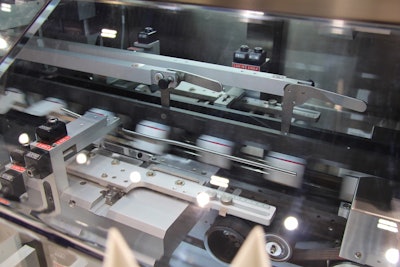 Stora Enso, a supplier of renewable packaging board for pharmaceutical cartons, offers board grades tailored for various sub-segments such as medicine, OTC and generic drugs.
When it comes to packaging lines, the company has worked with Uhlmann (www.uhlmannpackaging.com) for testing and optimizing the efficiency of its Tambrite board on high-speed carton manufacturing and filling lines. The first tests were made two years ago at a speed of 300 packs/min, but the latest generation runs as much as 500 packs/min.
Tambrite is used for prescription medicine packaging due to its technical properties and high performance in laser coding, inkjet coding and braille embossing.
For OTC pharmaceutical cartons, Performa Bright offers optimal visual appearance for product marketing while Tamfold is a cost-effective material option for packaging generic drugs.
Intelligent and convenient packaging solutions enabling connectivity, user engagement and traceability and safety coding systems are also on Stora Enso's agenda, developed together with partners in laser and inkjet coding, RFID (Radio Frequency Identification) and NFC (Near Field Communication).
Companies in this article