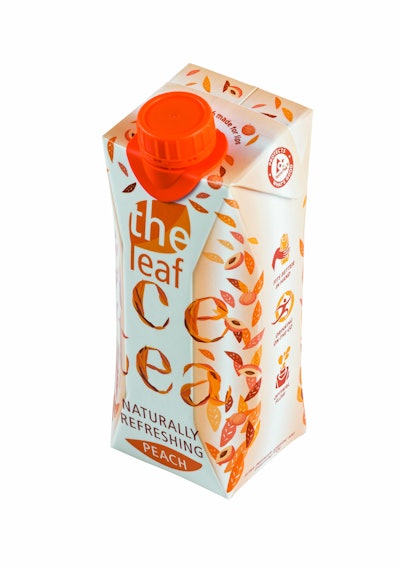 As the market grows for grab-and-go beverages, Tetra Pak is now offering a new packaging option ideal for today's on-the-go consumers. DreamCap, Tetra Pak's latest innovation in closure technology, is now available on Tetra Prisma Aseptic 500 Edge carton in the U.S. in advance of the global launch in early 2016.
Designed to suit facial geometry, the award-winning DreamCap provides optimum beverage flow control and a resealable closure, delivering the ultimate drinking experience while on the go and an entry opportunity in a fast-growing 500-mL segment.
Tetra Prisma Aseptic 500 Edge with DreamCap boasts superior functionality that delivers value to beverage manufacturers and ultimately to consumers' busy lifestyles. The contemporary and optimized shape with its fully printable surface helps brands differentiate on the shelf with a sustainable and innovative package—qualities appreciated by the sought-after millennial consumer.
"This latest offering of DreamCap on the 500-mL carton represents a significant improvement in functionality that our customers have been looking for," says Eliseo Barcas, vice president of marketing and sales, Tetra Pak U.S. & Canada. "The new package combination delivers an even better drinking experience to consumers and enables brands to expand into new, on-the-go categories such as natural teas."
The first filling machine running Tetra Prisma Aseptic 500 Edge with DreamCap is installed at U.S. contract manufacturer Jasper Products in Joplin, MO. "The combination of DreamCap on the 500 mL package is a great fit for our customers who want to produce a larger shelf-stable beverage for on-the-go consumption," says Ken Haubein, President of Jasper Products. Jasper's processing capabilities include juice, nectars, still drinks, dairy, dairy alternatives, and more.
This closure and carton combination can be found at retail on electrolyte hydration drink NOOMA as well as other products. DreamCap is also available in a renewable bio-based version made from plastic sourced from sugarcane. Tetra Prisma Aseptic 500 Edge with DreamCap will be available globally in early 2016.
Companies in this article