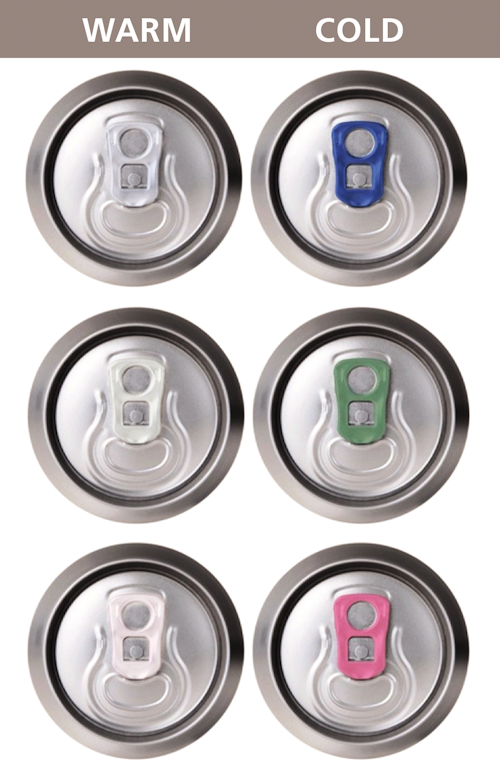 After many years of the temperature-changing inks that show consumers their beverage is properly chilled, the thermochromic inks from Chromatic Technologies Inc. (CTI) are now available for use as pull tabs found on beverage cans worldwide.
Supporting the global metal decoration business, the patent-pending thermochromic tabs are available in three colors: red, green or blue. The achievement is the culmination of three years of research and development that solved very difficult chemistry challenges, ensuring that the color change is (1) meaningful to consumers, (2) affordable for brands and (3) scalable in a global manufacturing environment at high quality.
Thermochromic tabs give brands an additional option for cold guarantee beyond the sidewall and is particularly useful for serving beverages in ice chests and crowded refrigerators.
Companies in this article