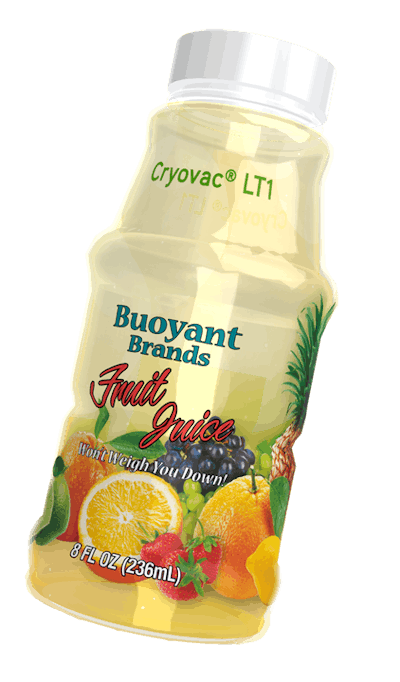 Sealed Air introduces the Cryovac® LT-1 shrink sleeve label, among the first in the industry with a density lower than the 1g/cc standard which guides polyethylene terephthalate (PET) recycling. The labels are composed of a multi-layer polymer-based film to provide 360-degree, form-fitting bottle coverage while enhancing sustainability and performance.
Featuring a density of 0.95 g/cc, Cryovac® LT-1 shrink sleeve labels easily separate and float from source PET bottles once they reach the recycling process. This reduces contamination during recycling and enables greater bottle recycling efficiencies. A video demonstrates these properties.
Cryovac® LT-1 shrink labels additionally deploy low temperature, high shrink (up to 70 percent at 90 degrees Celsius), enabling tight, secure fit to any bottle design. Each label is composed of pliable, high-gloss material that prevents cracking and reduces potential damage from scratching, while maximizing product retail shelf presentation. In addition, the Cryovac® LT-1 label yields up to a 30 percent source reduction compared to other monolayer shrink sleeve labels.
Fully compatible with existing label systems, converters can implement Cryovac® LT-1 labels without additional equipment or hassle. The product¹s exterior film layer consists of a print-friendly substrate that is likewise compatible with existing shrink sleeve inks and seaming solvents.

Companies in this article