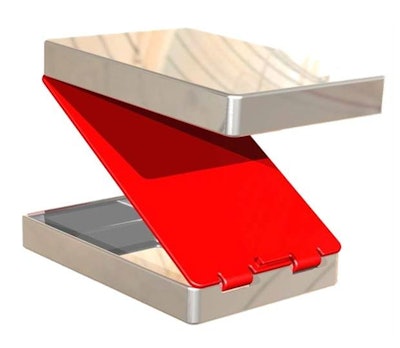 The metal toy/game packaging appeals to both consumers who primarily like to actually play with the item, and those who see their purchase as a collectible.  The decorated metal tins are designed to be the primary container, rather than PVC or cardboard.
Crown works with brands to develop customized containers. An extensive range of standard toolsets and sizes reduce development time and maximize efficiencies. Advanced decorative technologies, including high-resolution printing, can be paired with embossing to produce the impression of movement through the use of shadows, and enhance the look of the game's imaginative characters or designs.
Innovative shaping and unique window technology can give a partial view of the product inside the package and decorative technologies such as the HoloCrown allows for holographic images to be stamped directly onto metal tins.
The metal container provides sustainable packaging options. Metal's resistance to wear and tear can extend the lifespan of a toy, and even when the original consumer no longer uses the product itself, the packaging endures. Some choose to collect the tins, while others pass the game forward to a new owner. Alternatively, consumers that choose to recycle packaging can feel good about the environmental benefits of metal. Metal is 100% and infinitely recyclable, meaning it can be reused in the production of new packages with no degradation in quality.
Companies in this article