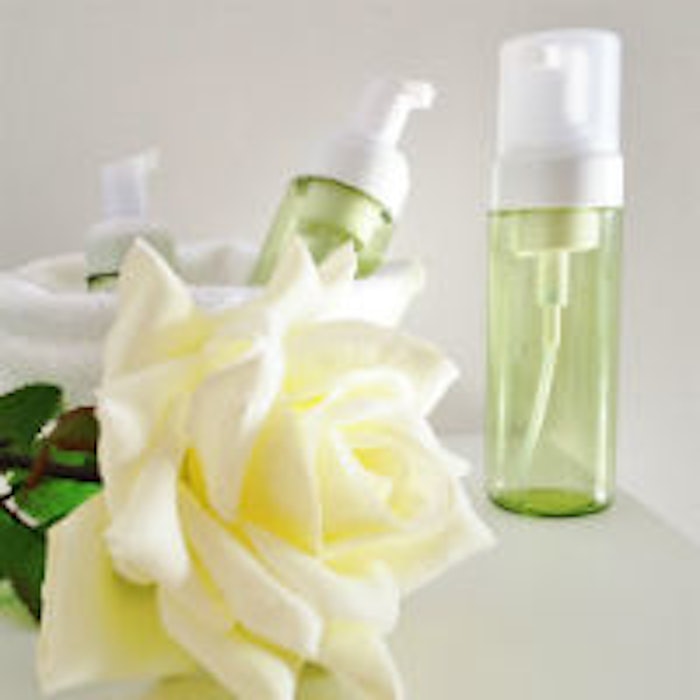 The rPET bottle can be made with either 100% or 50% recycled content. Only European sources supply material to reduce the product's carbon footprint. The bottle is available in standard 150ml and 50ml travel-sized packs.
The pump uses Apollo's patented foam technology.  Three different meshes produce different densities to suit different applications. These may include cleansing, skin care, baby care, and any others where foam adds value to the performance and perception of the product.
With no metal parts in the product path, the pump helps safeguard formula integrity.
A choice of interchangeable applicators can further enhance performance of the product. Besides the standard actuator, a silicon brush and a comb applicator can be used on the same pump.
Companies in this article