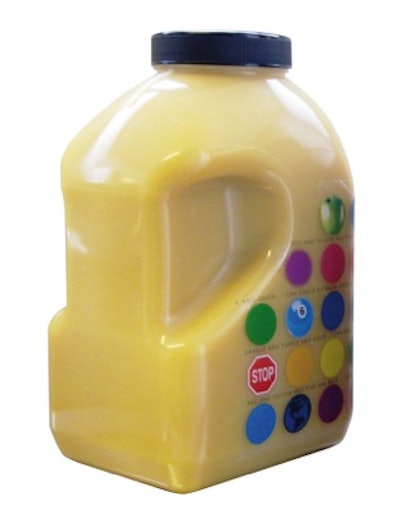 The Bear jar can be hot filled, pasteurized, and sterilized at temperatures up to 121°C.  The EVOH barrier layer prevents oxygen ingress to deliver a long shelf life for oxygen-sensitive foods.
The jar is break-resistant according to HACCP recommendations.  It is fully reclosable to avoid spills and can be stored in the refrigerator after opening, thus reducing food waste.  The wide opening allows easy pouring and spooning, and the closure can also include a pump dispenser.
The jar's distinctive eye-catching design incorporates an integrated handle for easy handling and pouring. A wide surface area for decoration helps to create effective branding for individual products.
The internal profile of the jar facilitates rapid filling. and overall the design provides excellent transportation and storage bulk density to help reduce supply chain costs.
Companies in this article