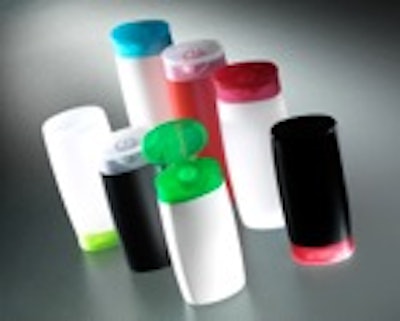 The easy-grip bottle is a smooth slimline shape with a contemporary feel.  The distinctive softly-curved lines add a premium look to any product and an almost limitless range story can be created by selecting different colored bottles and caps.
The bottles, manufactured in HDPE, are available in 200ml (Ref. 5964) and 250ml (Ref. 5965) and 400ml (Ref. 5966).
All bottles take the same snap-on flip top cap (Ref. 8443) which comes with an active hinge enabling the user to open the closure and dispense product with just one hand.  The flat flip top cap means these bottles can be inverted to use as tottles.
This new range is suitable for a wide range of product sectors.
Companies in this article