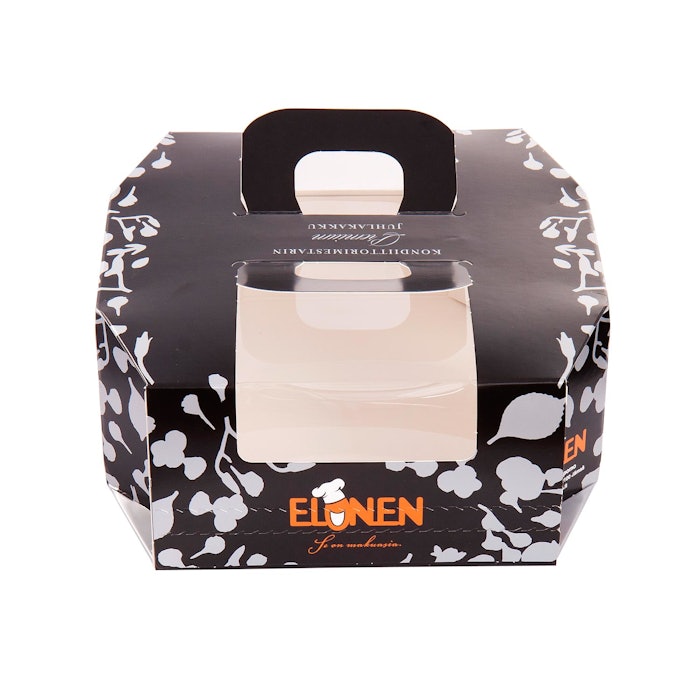 The octagonal package was originally developed by TAKO cartons in Finland, in cooperation with ECONOCORP, for a customer also in Finland called Elonen.
 
The product is a round upscale cake and is unique in its execution. In a world where shape tends to be more important than print, it stands out on the shelves with its shape and two carrying handles.
 
It was awarded the prestigious Scanstar award and then later the Worldstar for excellence in carton innovation.
 
The carton has the unique ability to clamp down on a piece of board, enabling it to hold an ice-cream cake that is frozen to the board, in a vertical display position.
 
The unique design with all its features uses no more board than a regular end-load carton of the same size.
 
ECONOCORP modified the standard Spartan to run this very special carton automatically.
Companies in this article