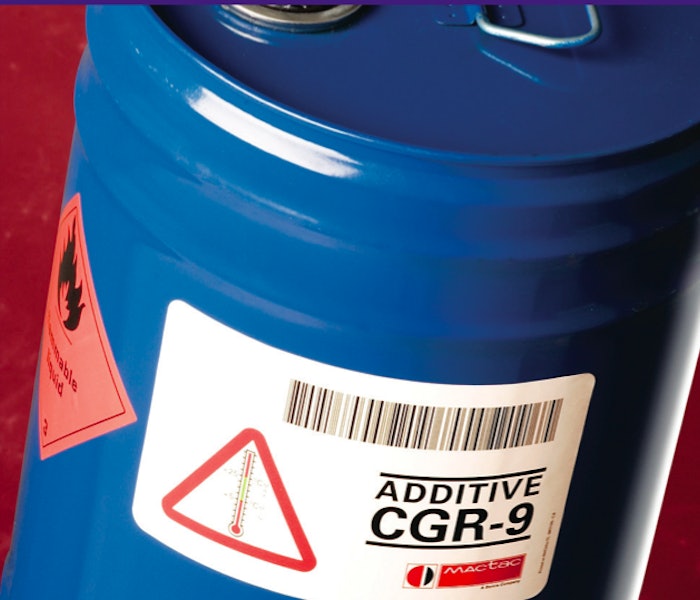 FDD6919 is a 2-mil white polyester available with MP690 durable adhesives and a 3.4-mil C1S layflat liner. FDD6919 has passed the British Maritime Standard BS 5609, a widely recognized specification for printed pressure-sensitive, adhesive-coated labels for marine use that requires the label withstand a three-month salt water submersion test.
MP690 is a high-performance, durable, permanent acrylic emulsion with aggressive initial tack, excellent ultimate adhesion and mandrel hold. Extremely chemical- and solvent-resistant, it has very good adhesion to various high- and low-energy substrates.
MACtac's Durable Film products, including FDD6919, are available with MACtac's Precise program, which offers next-day shipping on a precise amount of material needed for small runs and limited applications.
Companies in this article