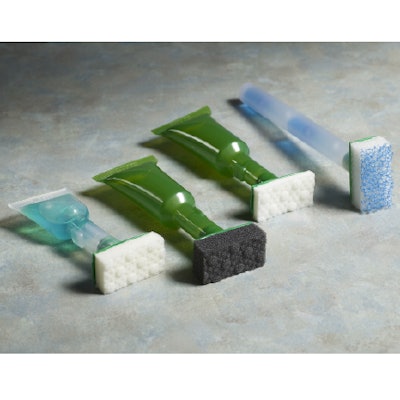 The tips can also be laminated for coarser applications. The largest of the rectangular applicator heads are 1.5 in. wide and the largest of the circular applicator heads are 1 in. in diameter. Both are designed to fit the company's largest unit-dose tube, which can hold up to 5 ml. The plastic ampoule is available in pencil shape (maximum fill volume, 2mls) or triangular shape (maximum fill volume, 5mls) or 2-part configurations with the solution(s) packaged in hermetically sealed crushable glass ampoules. The glass package is perfect for volatile formulas or solutions that are not compatible with plastic.

Companies in this article
Videos from James Alexander Corp.