Tubed Products: Personal care tube
The Style tube from Tubed Products (Easthampton, MA) employs holographic foil and the Design-R PP closure. The extruded tube is available in high-, low- or medium-density PE, and in ½" to 2 3/16" dia.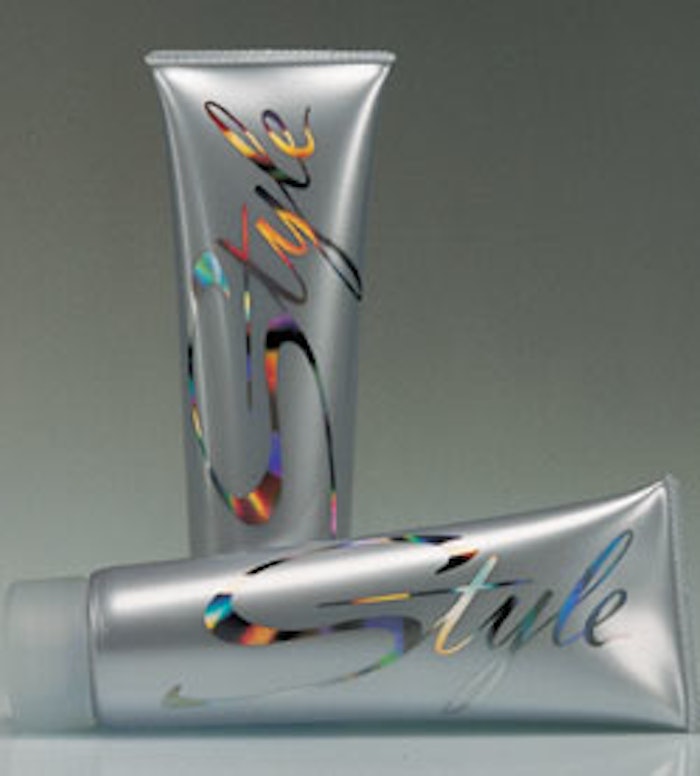 Tube capacities from 1/8 fl. oz to 13 ½ fl. oz.
Companies in this article