Fenton, Weber & Jones Packaging, Inc: Oval container
The Modified Precious Oval container from Fenton, Weber & Jones (Getzville, NY) is suitable for high-end skin and hair care products. The HDPE container is available in 100-mL, 200-mL (3.4-oz, 6.8-oz) and 8-oz sizes.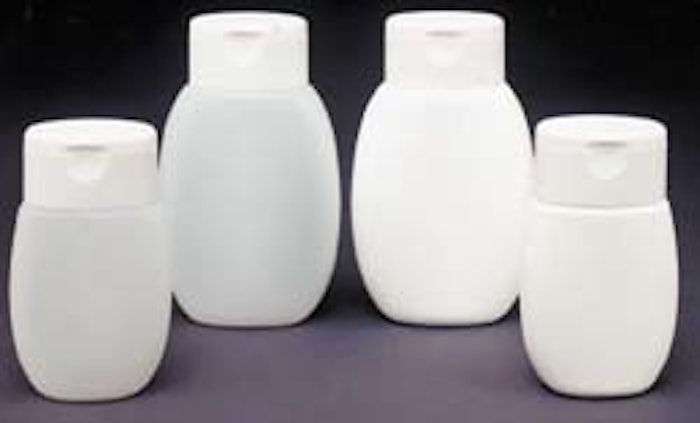 Incorporates a snap-fit finish with a custom oval dispensing closure.
Companies in this article