Hedwin Corporation: Self-venting tap
The Aeroflow tap from Hedwin (Baltimore, MD) is designed to dispense liquids from non vented, single-opening rigid containers. As liquid flows out of the container, air flows back in via a divider and vent tube molded within the tap for a smooth flow.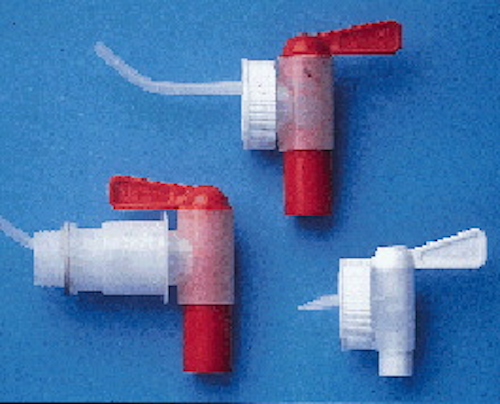 Spigot material is PP with LLDPE body. Designed for blown bottles from 1 to 30 L in size.