Label Systems: Label Systems: Resealable label
MPI-L is a resealable, folded-construction p-s label booklet from MPI Label Systems (Sebring, OH) for applications such as cross promotion or providing information on safe product use.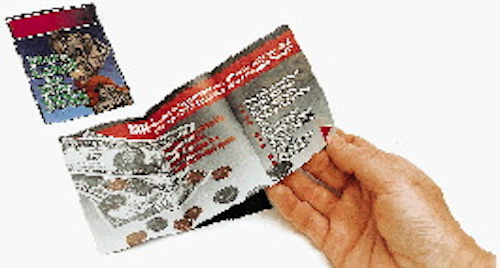 The label booklet is available in four, six or eight pages with four-color printing. Can be manually or automatically applied.