Vegetable oil bottles
Clinton Packaging (St. Louis, MO) has added the 1귔-mL size to its line of glass bottles. These rounded square bottles, also available in stock sizes of 500 mL and 1ꯠ mL, are especially suitable for vegetable oils.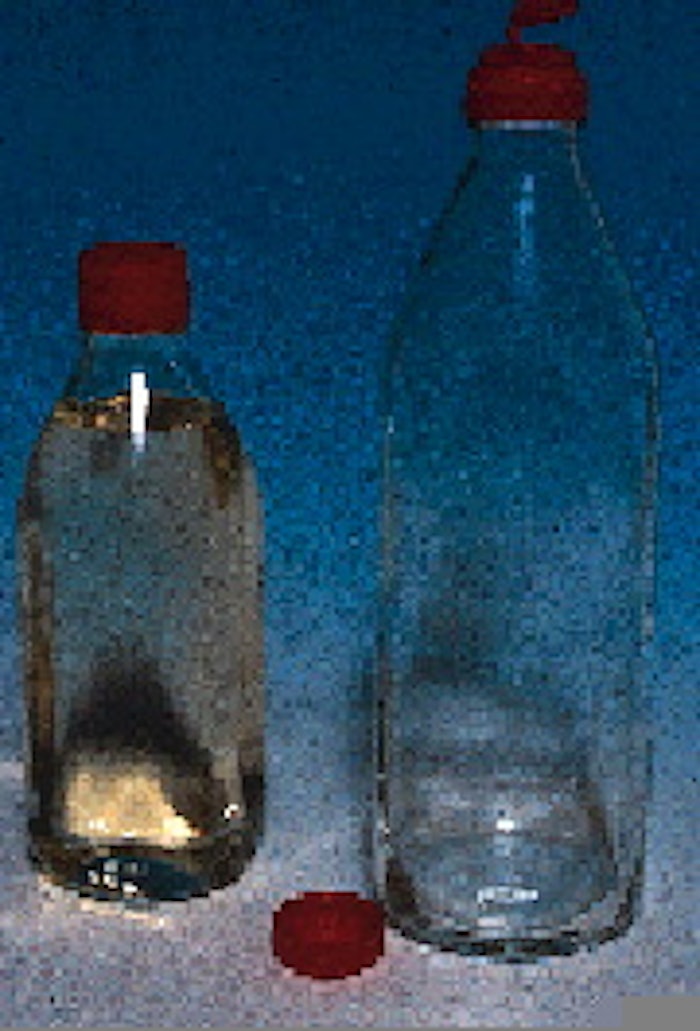 Each has a 31.5-mm neck finish that accepts the snap-on Bericap TE closure.
Companies in this article