Bulk system literature
Flexicon Corp. (Phillipsburg, NJ) introduces a new, six-page color brochure describing two types of bulk bag discharging systems. The BFF Series util-izes a forklifting frame to position bulk bags, and the BFC Series uses a cantilevered I-beam with hoist and trolley, eliminating the need for a forklift.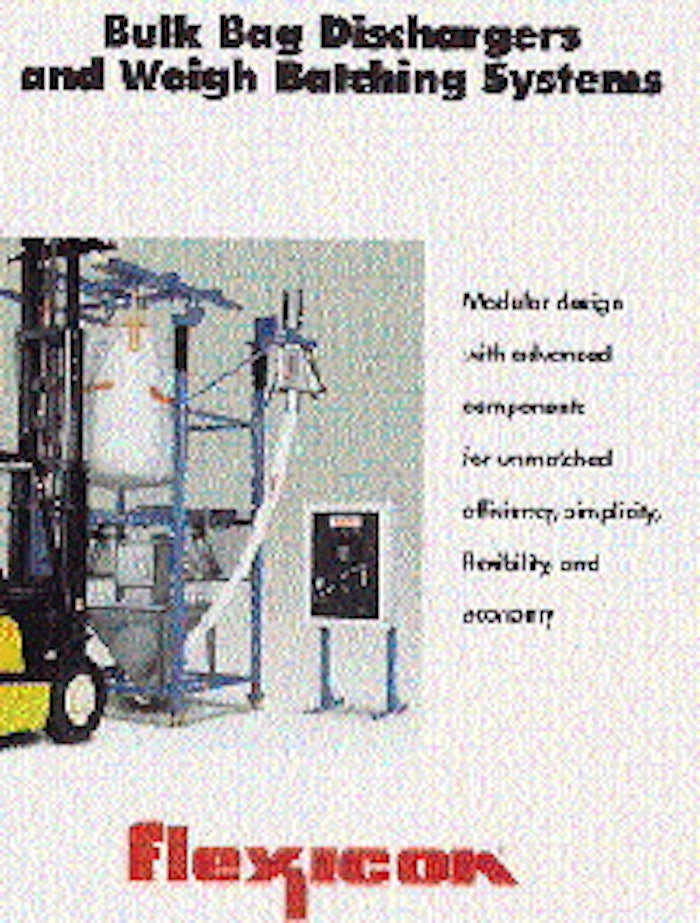 The brochure illustrates the operation of two flow-promotion devices: Flow Flexer bag activators, and Pop-Top extension devices.
Companies in this article