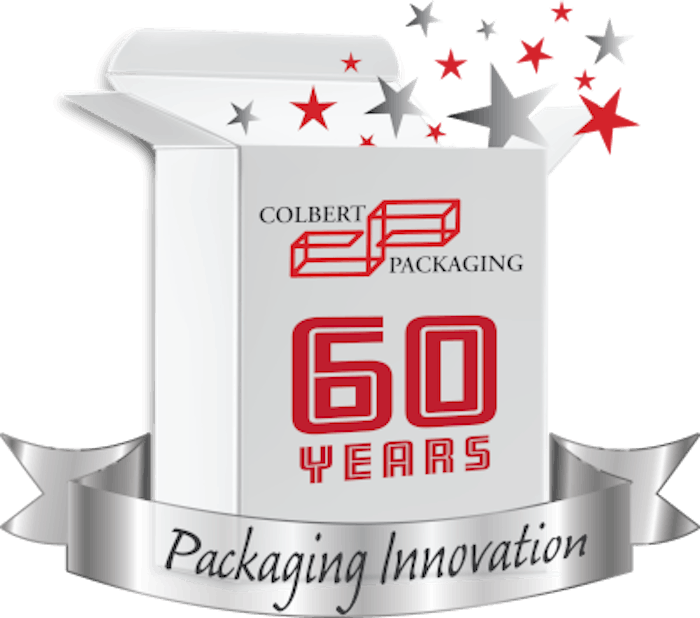 Colbert Packaging Corporation, a provider of paperboard packaging solutions, recently celebrated its 60th anniversary. Founded in Chicago in 1959 by the late Charles Colbert, it has grown organically and through acquisition, and remains an independent, family-owned business. Colbert has manufacturing facilities in Kenosha, Wisc., Elkhart, Ind., and Lake Forest, Ill.
Mr. Colbert once said, "Quality isn't expensive. It's priceless."
Today, Colbert's vision for growth is not only to meet and exceed pharmaceutical and consumer packaging quality standards, but also a commitment to invest in new equipment and technology to provide more jobs, attract new customers, and serve new markets. An example provided by the company of this investment was their recently announced achievement of 100% vision inspection capabilities throughout all three of its manufacturing facilities, ensuring customers receive products faster with enhanced quality assurance. Additionally, as part of its commitment to sustainability, Colbert has invested in renewable energy credits in the form of wind energy and has initiated a "zero manufacturing waste to landfill" program.
"We want to express our gratitude to our employees, customers and third-party associates as we acknowledge this anniversary milestone," says CEO Nancy Colbert MacDougall. "When we say that Colbert Packaging stands for collaboration, partnerships, and relationships, those aren't just pretty words—we have always believed that people are the real glue that hold it all together."
Colbert Packaging says it has grown its repertoire of paperboard packaging solutions into comprehensive, diverse, and inventive portfolios. Lake Forest is home to Colbert's headquarters and its flagship custom folding carton operation. Flexographic-printed cartons, pressure-sensitive roll labels, and package inserts are produced in Kenosha. Folding cartons and paper tray forming is handled in its Elkhart facility.
Companies in this article