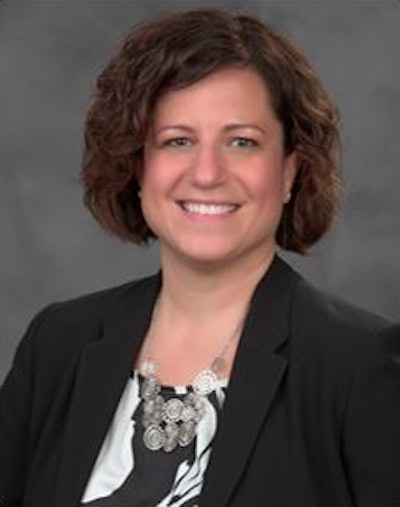 BW Container Systems, a Barry-Wehmiller company, promoted Jennifer Abella to vice president, people.
"Jennifer's consistent focus on the development and growth of our people and culture has been an integral element of our success," said Pete Carlson, president, BW Container Systems. "She has been a vital leader on our executive team for many years and has made meaningful contributions to the direction of our business."
Abella joined Barry-Wehmiller in 2004 as an organizational development specialist on the Organizational Empowerment Team. She most recently served as the director of Culture and People Development (CPD) for BW Container Systems.
In this role, Abella developed and executed a number of innovative, inspiring CPD initiatives, such as BW Container Systems' Aspiring Leaders Program, now in its second year.
"Barry-Wehmiller has a unique culture that strives to find harmony between people and performance," saysRhonda Spencer, chief people officer for Barry-Wehmiller. "Jennifer is a great example of the type of strategic leader who can help achieve that harmony."
Abella will continue to lead global CPD functions for BW Container Systems and add several critical initiatives to her responsibilities, including leading the company's Living Legacy of Leadership, or L3 Journey, a strategy that fuses the Lean tools of improvement with a deep commitment to caring for people. "We look forward to Jennifer's continued development of our CPD team, as well as her engagement in the direction of our L3 Journey through a strong focus on operational excellence and building customer trust," stated Carlson.
Abella has bachelor's degrees in psychology and anthropology from the University of Virginia, and a Master of Business Administration from the Olin Business School at Washington University in St. Louis. Prior to joining Barry-Wehmiller, she spent several years running for-profit supplemental educational centers, where she gained invaluable leadership skills. Abella will continue to be based out of BW Container Systems' Romeoville, Ill., location.
Companies in this article
Videos from BW Packaging (a Barry-Wehmiller Company)