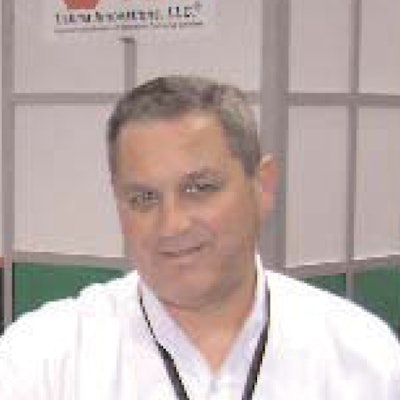 COMPANIES
NASA has awarded the Rochester Institute of Technology a contract for $101,237 for a six-month study to develop polymer-based packaging materials for protecting life support systems during extra vehicular activities (EVA) on lunar missions. The project will be led by Dr. Changfeng Ge, director of the American Packaging Corp.'s Center for Packaging Innovation.
Universal Packaging Systems formed a partnership with Diversapack LLC.
Oliver Medical, a Mason Wells company, acquired Tolas Healthcare Packaging.
Matthews Marking Products Ink Facility has been certified as a Sony Green partner.
Norland Intl. entered into a strategic alliance with Plant Green Bottle Corp. to introduce Reverte™ oxo-biodegradable PET preforms and bottles to the bottled beverage industry.
Tegrant Corp., Alloyd Brands, entered into a licensing agreement with MeadWestvaco Corp. to manufacture and market MWV's Natralock® Security Packaging.
ACHIEVEMENTS
Sato America was selected as one of the Best Channel Vendors by Business Solutions magazine's VAR subscribers.
PEOPLE
Joe Leinfelder was named sales manager, Branded and Private Label group for Century Foods Intl.
Tom Cremin was named vice president of sales, thermoformed products for Clear Lam Packaging, Inc.
Amelia Huntington was promoted to chief operating office and president of Schneider Electric USA.
Toray Plastics (America), Inc. named Richard Schloesser chief executive officer. 

Paula Wilson was appointed regional account manager for Norwood Marking Systems/Allen Coding Systems.
Mike Weaver was promoted to president, co-CEO and Robert Reynolds was promoted to chief operating officer and co-CEO for Standard-Knapp. Kevin Catherman was hired as national accounts manager.
Steven Klinger was elected to the board of directors of Smurfit-Stone Container Corp.
Motoman, Inc. named John Donlon, vice president, U.S. Sales and Tom Schockman, vice president, finance and accounting and CFO.
IN MEMORIAM
Jack Jones, vice president of sales, All-Fill, passed away on January 9, 2009.
Companies in this article
Videos from Diagraph, An ITW Company