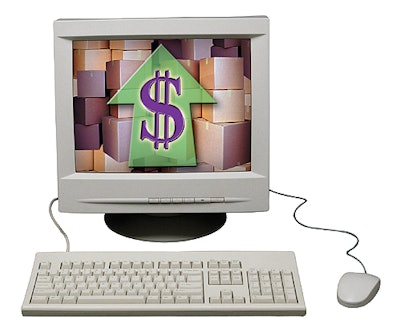 The comments came during a panel discussion at the 10th International Containerboard/Corrugated Conference, held in Chicago in October. The conference was sponsored and reported by Paperloop (San Francisco, CA).
Participants in the panel session included Thomas L. Grana, vice president of procurement for the Tool & Storage Group of Emerson Electric, St. Louis; Roger Landrum, corrugated category director for ConAgra Foods; and James Push, purchasing business team manager at Unilever's Home & Personal Care Products North America.
Grana stated that the companies that buy Emerson's products are "relentless on cost reductions." Thus, Emerson expects its box-maker suppliers to provide similar reductions. ConAgra's Landrum suggested that corrugated suppliers become more efficient and reduce waste in their operations.
Both Grana and Landrum reported that online bidding for boxes had become an important tool at their companies. "There is a place for it," Landrum said. "It's not going to go away." He added that online purchasing permits "speed to market," and said he felt it helped box makers consolidate and make their business more efficient.
Push joined Landrum and Grana in stating that their companies' primary goal was to obtain the best-quality containers at the lowest cost possible. Plus all panelists agreed that their companies were likely to use more boxes with high-quality graphics. Landrum also called for the elimination of wax from boxes, saying these boxes can't be recycled so the end user must pay to have them landfilled.
Companies in this article