Recycling program
Schutz Container Systems, Inc. (North Branch, NJ) announced a program for the return, refurbishment and reuse of IBCs in North America. The Schutz IBC North American Ticket is patterned after a similar IBC program Schutz established in Europe in 1993 called Euroticket.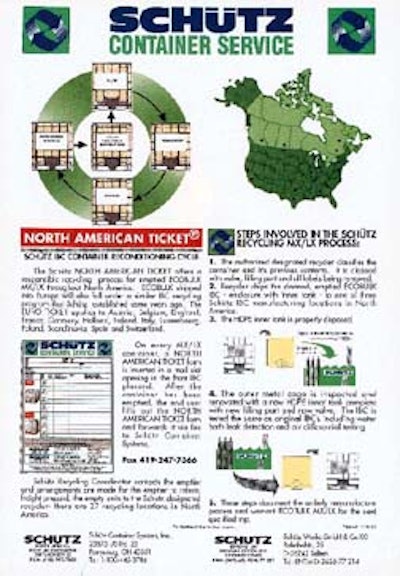 Discover Our Content Hub
Access Packaging World's free educational content library!
Unlock Learning Here