Pearlescent coating finishes
Tech Industries (Woonsocket, RI) has introduced one-coat pearlescent finishes for closures. They consist of specialty pigments mixed with tin-free rutile titanium dioxide- and/or iron oxide-coated mica particles to provide color gradation and texture.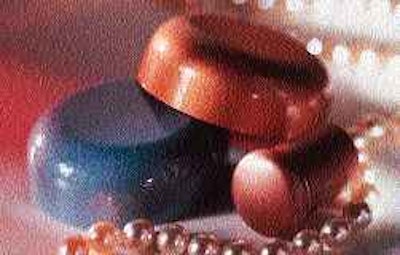 They offer excellent coverage and color uniformity, says Tech. For use with compression- or injection-blown closures.
Discover Our Content Hub
Access Packaging World's free educational content library!
Unlock Learning Here