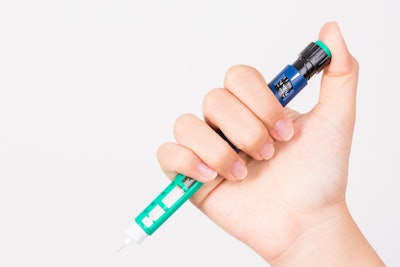 The Bharat Book Bureau says global pharmaceuticals and medical devices represent a combined$1.2 trillionmarket, with packaging being the prime requisite in transport and delivery of drugs and devices.
Packaging comprises between 6% to 10% of the total sales of the healthcare (pharmaceutical and medical devices) market, according to Bharat. It reports the healthcare packaging market value reached$110 billionin 2017, estimating that market will increase at about an 8% CAGR from 2018-2028.
Bharat's report, "The Healthcare Packaging Market to 2028," notes, "In the modern age, tablets/capsules/liquids are packaged in small glass or plastic bottles, blister packs or in large volume glass bottles. With the commercialization of biologics and biosimilars, with the change in disease pattern globally from infectious to Non-Communicable Diseases (NCDs)—and the rise in self-administered drugs, especially in the home healthcare management of NCDs such as diabetes, autoimmune diseases, deep vein thrombosis, biologics and vaccinations—packaging such as prefilled syringes, inhalers, ampules, and vials are witnessing an increased demand."
The report says healthcare trends include telemedicine and "Point-Of-Care" diagnostics, which call for the suitable transport and distribution of diagnostic aids, along with other medical devices such as implants. These all require appropriate packaging and transportation in thermoformed containers, building the demand for clamshell packs and thermoformed trays.