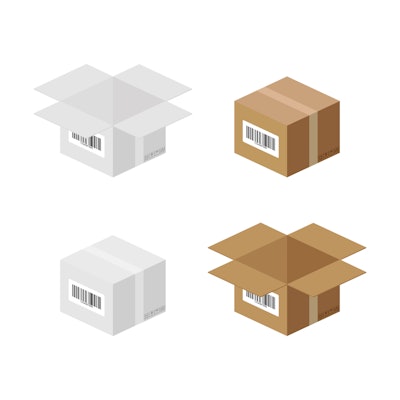 The Freedonia Group's new study, "Corrugated & Paperboard Boxes," predicts demand for corrugated and paperboard boxes in the U.S. will increase 2.6% per year to $41.2 billion in 2020, as both nondurable goods manufacturing and retail sales post healthy gains.
The report says, "Value gains for corrugated and paperboard boxes will be stimulated by the increased adoption of value-added features such as high-quality printing, easy-open tear strips, and special coatings. Volume growth, however, will be held back by lightweighting trends and market maturity."
Corrugated and solid fiber boxes will continue to hold the largest share of demand, says Freedonia, comprising 74% of the total in 2020 and reaching $30.5 billion on annual growth of 3%.
Corrugated boxes provide cost and strength benefits. The Cleveland-based industry market research firm says corrugated boxes "will remain the default shipping container throughout the foreseeable future, despite some competition from reusable containers, flexible packaging, and film covers."
"Moreover, as the e-commerce market continues to expand, so too will demand for boxes to ship products to consumers," notes Analyst Katie Wieser.
Demand for shipping containers that can also act as retail displays will boost value growth as this application typically requires the use of high-quality printing and the integration of features that allow the box to be opened without tools.
Folding carton demand
Meanwhile, folding carton demand is forecast to increase 1.5% annually to $10.1 billion in 2020, posting slow growth as these containers face significant competition from flexible packaging formats such as stand-up pouches.
However, the environmental advantages of folding cartons compared to foam or plastic clamshells for the restaurant carryout market will help to sustain gains, says the report. "Growing pharmaceutical output will boost demand for related packaging such as folding cartons. Demand for set-up boxes is expected to expand 2.0 percent per year to $540 million in 2020, bolstered by continued growth in cosmetics and toiletries, and durable goods such as silverware and medical instruments," says the report.
Companies in this article