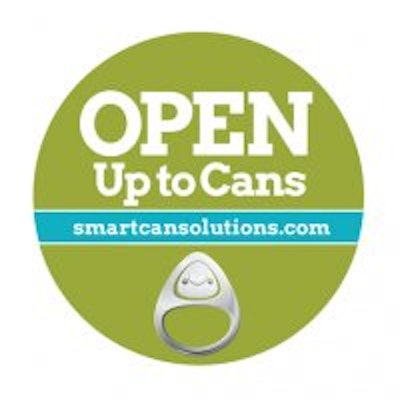 Numerous packaging attributes are critical to consumers when making beverage choices, according to new data from the Can Manufacturers Institute (CMI). The research, conducted to support the new Open Up to Cans campaign, focuses on four core beverage can performance benefits: product taste and integrity, innovation, performance, and sustainability. The campaign promotes the aluminum can as a superior package for beverages.
The research was conducted by FoodMinds, a Chicago-based food and nutrition consulting company, and included three unique components to understand the role of beverage packaging containers throughout the consumer experience, from the point-of-purchase to consumption. Explains research author Grant Prentice, Director of Strategic Insights at FoodMinds, "The study confirmed that beverage cans contribute positively at every point of the consumer experience, and it's clear there is a preference for cans across several beverage categories."
Key findings from the report include:
Eighty-five percent of consumers believe that cans protect the taste experience by blocking out the effects of light and helping preserve flavor and carbonation.
More than half (53%) of all adults indicate that packaging is "very" or "extremely important" when choosing a beverage; packaging is especially important to frequent beverage consumers with 74% of this core user group saying that the container is "very" or "extremely important" in their beverage choices.
Sixty-nine percent of consumers feel that a chilled can feels colder and more refreshing than a plastic bottle.
Sustainability is still important to consumers, as 81% say the infinite recyclability of the can matters to them.
The research indicates that package design plays an essential role at the point-of-purchase. Overwhelmingly, consumers are choosing cans based on their ability to feature 360-degree graphics:
Seventy-two percent of consumers responded that the "unique shape and printing space on cans—images and designs—catch my eye more than other beverage containers."
Most consumers (56%) prefer canned packaging because the labels completely cover all sides of the package.
Nearly half of consumers (48%) have tried a new product based on the design on the container.
"This research reinforces the can manufacturing industry's belief that the can provides the best beverage experience for the consumers," says CMI President Robert Budway. "Choosing the aluminum can is the perfect vehicle to impact beverage sales at the point-of-purchase."