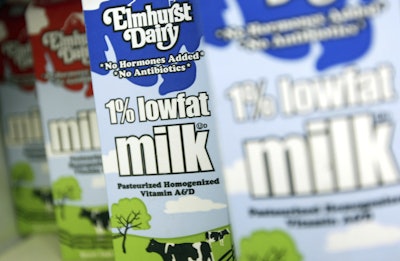 The liquid packaging board market is showing positive growth prospects over the short and medium term. Having declined slightly since 2010, global volume demand for liquid packaging board is expected to pick up in 2015, with annual growth of more than 2% predicted, followed by average growth of 3.5% annually to 2020. That's according to a new study from Smithers Pira, "The Future of Liquid Paperboard to 2020."
According to the study, the market totaled just less than 3 million tonnes (3.3 million tons) in 2014, worth an estimated $11.4 billion at converter level, and this will grow to 3.6 million tonnes (2 million tons) by 2020, valued at $13.8 billion at constant 2014 prices. While the developed regions—North America and Western Europe—currently represent the lion's share of the global market, growth will be centered on the emerging economies in Asia, the Middle East, Eastern Europe, and South and Central America.
The key technological trend influencing this market is the development of non oil-based coating technology, which could have a marked positive impact on the growth prospects for this material over the medium to longer term.
Almost three quarters of the demand for liquid packaging board is taken up by the dairy industry worldwide, with juices and dilutables adding a further 20% of the total. The balance is made up of small but growing sectors such as liquid foods, household care products, and others.
The U.K. dairy industry has been under considerable strain, with some farmers forced to sell milk at below-cost price and many farms having to close. The U.S. market has been beset by severe drought in California. However, government intervention is expected to stimulate demand in the U.K., and an increase in new product development in areas such as flavored milks is expected to buoy up demand over the medium term.
Following a period of slight decline in demand in all sectors between 2010 and 2014, the high-volume liquid dairy product market will lead the climb back to positive growth over the medium term to 2020.
Overall demand will increase by some 560,000 tonnes (617,000 tons) between 2015 and 2020, with over three quarters of this emanating from the dairy industry. Together with the juice sector, these two will account for 94% of this incremental demand, which will add $2.2 billion to the global market value of liquid packaging board consumption by 2020.