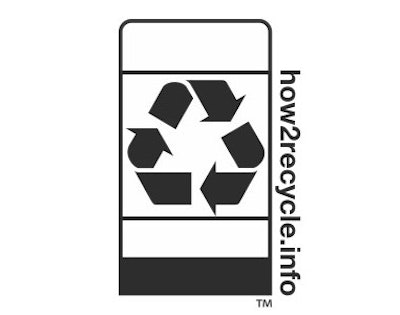 The Procter & Gamble Company has joined GreenBlue's Sustainable Packaging Coalition How2Recycle Label program. P&G will initially carry the label on their Dawn dishwashing liquid packaging, which the company says is already known for its environmental efforts, including its use to clean animals affected by oil spills. P&G, a member of SPC since 2008, joins more than 30 How2Recycle members dedicated to helping consumers recycle their products the right way with clear and simple on-package instructions.
"We're excited to welcome P&G to How2Recycle. Seeing the How2Recycle Label on Dawn brand products will help bring much-needed visibility to the importance of recycling plastics like these," said Anne Bedarf, Senior Manager of GreenBlue's Sustainable Packaging Coalition. "While the public generally recognizes the recyclability of plastic bottles, recycling rates remain relatively low."
Dawn packaging will carry the Widely Recycled Label, indicating that the majority of U.S. consumers can recycle the plastic PET bottle. The How2Recycle Label occasionally requires additional language to encourage proper recycling. In this instance, the label will include a special message of "Empty and Replace Cap" to ensure that consumers recycle the plastic cap attached to their empty bottle. Recent technology improvements have made it possible to recycle plastic caps with their containers, allowing for better plastic material recovery and assisting in litter prevention, which may come as a change to many consumers.
Consumers can visit www.how2recycle.info to find out more about recycling locations, including curbside bins, store drop-off locations, and unique recycling opportunities.
Companies in this article