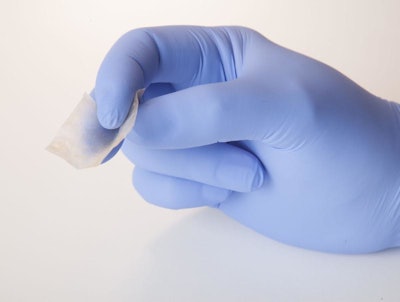 Liventa Bioscience (formerly AFcell Medical) and Cryoport, Inc. announced a major strategic alliance aimed at serving the many points of orthopedic care delivery with Liventa's cell-based, advanced biologics tissue forms. The exclusive agreement combines Cryoport's purpose-built cold chain logistics products for cell-based and advanced biologic tissue forms with Liventa Bioscience's distribution capability to "point-of-use" U.S.-based orthopedic care providers.
In 2013, approximately $230 million of cell-based biologic products for orthopedic uses were shipped to hospitals and other clinics using dry ice and hospital-based cryogenic freezers. Cryoport's Express® liquid nitrogen dry vapor shippers eliminate the need for dry ice shipping and hospital-based cryogenic freezers.
As a result of this alliance, Liventa will now be able to provide Cryoport Express Shippers and Cryoport's Logistics Management Platform (the Cryoportal™) to all advanced biologics suppliers within the orthopedic arena. This logistics system, coupled with the small portable cold chain containers, will enable Liventa to better serve small or mobile clinics, pharmacies, family practice, and orthopedic specialty care providers. Surgical centers and hospitals will also reportedly benefit from better logistics and the elimination of issues surrounding dry ice transport and storage.
Liventa's Chief Executive Officer, Robin Young, says, "After careful research, we concluded that Cryoport's logistics solutions, which include both shipping and information logistics, was by far the most advanced solution available for both our AmnioClear® cryopreserved tissue products and other cryopreserved cellular products. Cryoport's system opens up every corner of the orthopedic industry to advanced biologic tissue and cell forms."
Cryoport's patented portable cryogenic logistics products reduce the "process nuisance" as well as the cost of ordering, using, and storing cell-based biologic products at validated cryogenic temperatures.
Cryoport's Chief Executive Officer, Jerrell Shelton says, "Liventa Bioscience comes at a very important time in this early stage of applied stem cell therapy with its AmnioClear® platform. We are proud to be a strategic partner providing our temperature-controlled logistics solutions to support this revolutionary company. This partnership is positioned to bring Liventa's AmnioClear® products and other advanced biologic solutions to an estimated 108 million patients annually who suffer from knee, hip, extremity, spine, and other orthopedic disabilities."
The Cryoport logistics offerings plus Liventa's distribution bridges two trends in orthopedics—the increasingly diversified orthopedic point-of-care delivery and the rising use of cell-based advanced biologics.
Orthopedic care is now provided in offices of the family practitioner, the internist, the orthopedist's ambulatory surgical center, the pain management clinic, the pharmacy, the physical medicine specialist, the rheumatologist, the sports medicine clinic, and the chiropractor. Among established orthopedic programs, hospital networks are the fastest-growing practice sector in outpatient orthopedic care.
Most of these service providers do not have cryogenic freezers or the infrastructure to handle cell-based tissue forms. Even when there is a cryogenic freezer, space is at a premium. This new strategic agreement opens up the range of orthopedic markets and care providers to cell-based, advanced biologic tissue forms intended to promote healing and provide relief not available through other treatments.
Liventa Biosciences is a commercial-stage biotechnology company focused on bringing advanced biologics to market. Its allograft tissue forms come from living donors and are available through independent distribution. Liventa is currently offering or is in the process of developing a number of advanced orthopedic biologics. These products include human collagen membrane sheets derived from placental tissues, flowable wound coverings, synovial fluid transplants, and innovative new soft tissue repair implants.
Liventa's advanced biologics for wound care include a range of placental derived coverings. Liventa's strategic partner for wound care solutions is Chicago-based, Medline Inc. (See separate story here.)