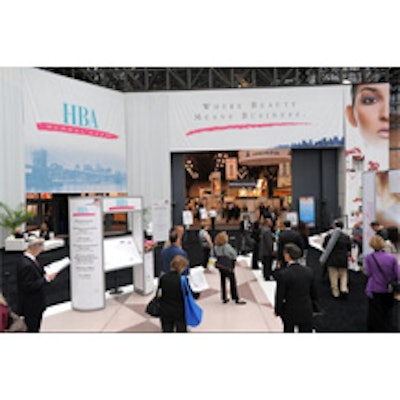 Retailers are using scanner data creatively to market to their customers, and Walmart is taking it a step further. Working with The Benchmarking Group, Walmart has uncovered a list of findings about women, who make up the bulk of the 140 million consumers who shop Walmart stores each week.
The Benchmarking Group recently surveyed 25,000 female Walmart shoppers online, and also interviewed about 25 women during "walkalongs" on shopping trips at Walmart stores. Alisa Marie Beyer, founder of The Benchmarking Group, presented the survey results this week at HBA Global Expo in New York City, and they include the following:
1. She buys what she trusts, and what she trusts is what she knows.
2. She views the beauty product aisle as hers, and spends time making selections.
3. She is not overwhelmed, but rather, she's often bored as she walks the aisles. The Walmart shoppers surveyed indicated they dislike the sameness of products and packaging on many shelves around the store. They want more visual excitement and variety.
4. They care about value and quality, regardless of income level. "Even at incomes above $100,000, they buy value in beauty products," added Carmen Bauza, vice president and divisional manager of beauty at Walmart, who presented along with Beyer. Nearly 65% of women with incomes of $100,000 or more identified Walmart as their primary retailer to shop.
5. The older she gets, the more product-loyal she becomes, and she is less likely to try new products and ideas. This predisposition to brand loyalty intensifies for consumers older than 50.
Beyer also mentioned that women are "proud Walmart shoppers." About 57% of women shop weekly at Walmart and another 25% visit the retailer at least once a month. Additional results dispel the notion that Walmart benefited substantially from shoppers' shifting store allegiances during the recession. Beyer noted that 77% of the women surveyed have been Walmart shoppers for at least five years and 52% for 10 or more years.
These and other findings in the survey could have significant implications for packaging and branding. For example, most of the time, women visit the beauty aisles in the middle of their trip. But if she goes there first, she tends to spend more.
Beyer posed this challenge: How can beauty brands engage her as soon as she enters the store?
Added Bauza, "How do we make sure she leaves the store with something that makes her feel good, without feeling guilt in her pocketbook?"
Bauza pinpointed the challenge more specifically, adding, "How can we get her to engage in the aisle experience, beyond the endcaps?"
Innovation, Bauza, went on to explain, is extremely important to Walmart. She cited cosmetics as an example: 80% of new sales result from new innovations.