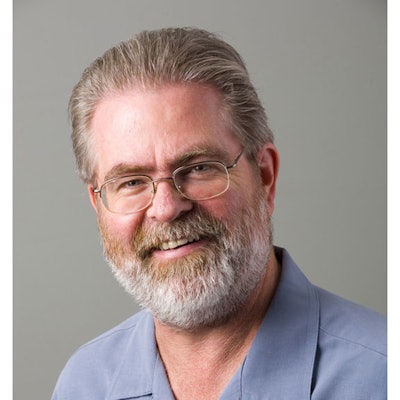 Sometimes I feel a lot like a sieve. Tons of stuff pours into my laptop each and every day, and since most of it is junk, I let it flow right through. But bits of it are anything but junk, and these are the bits I like to strain out so that I can share them with anyone who is listening. Today's bits are:
• A new PET resin. Invista has developed a new PET resin for handled extrusion blow molded containers that can be recycled in the clear PET recycling stream. Historically, the preferred material for clear containers with handles is PETG, an amorphous glycol-modified polyester. It's similar to PET, but it has melt properties that allow it to be extrusion blown while PET cannot be extrusion blown. The problem with PETG is that it can cause problems in the well-established recycle stream of PET. Invista believes this new development will "revolutionize" the extrusion-blow-molding industry by allowing for crystal-clear containers with handles that can be recycled in the clear PET stream. Invista's Jeff Wardat, business development manager, will deliver details and benefits of this breakthrough at the February 9-10 Nova-Pack 2010 in Orlando.
• Augmented-reality packaging. Muscle Milk, a ready-to-drink protein-enhanced beverage from CytoSport, is teaming up with basketball behemoth Shaq of the NBA's Cleveland Cavaliers to unveil a special-edition bottle with augmented-reality technology included in the packaging. The bottle will be sold at retailers such as Walgreens, Speedway, and Giant Eagle in the Ohio cities of Akron, Cleveland, Columbus, Cincinnati, Dayton, and Toledo.
Augmented-reality packaging is an on-line application that allows the user to interact in real-time with computer-generated imagery. Special instructions on the 14-oz bottle will direct purchasers to a Web site where they'll have the opportunity to see five virtual videos from Shaquille O'Neal challenging popular Cleveland landmarks such as the Rock and Roll Hall of Fame or Key Tower. By holding the bottle and marker code two feet from their webcam, consumers will see what appears to be Shaq popping out of the bottle. While on the Web site, visitors 13 years of age or older can opt to enter an official sweepstakes with the opportunity to meet Shaq.
"This limited edition interactive bottle in partnership with Shaquille will engage our customers beyonde the point of purchase and is consistent with our brand as an innovative protein drink," says Nikki Brown, CytoSport's Chief Marketing Officer.
Companies in this article