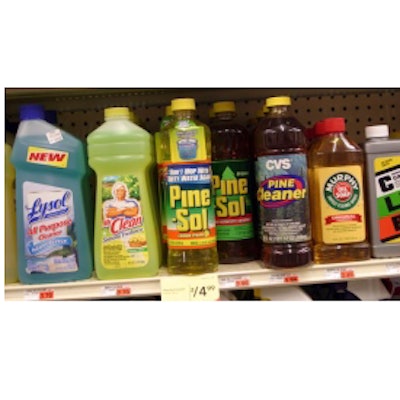 "If your child has asthma and there's a cleanser that has something in it like a phthalate, that can cause or aggravate asthma," Sen. Franken explained Tuesday, "You'd like to be able to look at your cleanser and say, 'Ah, my child has that. I will stop using that now.'"

The article, from KARE 11 News in the Twin Cities, talks about the disclosure being the first step to getting rid of harmful ingredients all together. This includes not only phthalates, but also glycol ethers and monoethanolamine. Some ingredients are for fragrance, some are surfactants used to help lift dirt and grease from surfaces and fabric.

Many environmental groups and children's health organizations support the legislation, but industry calls the bill unnecessary and potentially confusing.

"Our products come in all shapes and sizes," says Brian Sansoni of the Soap and Detergent Association, in Washington, D.C., "There's only so much room on those labels, especially now when they're often bilingual or even trilingual." (Many products in the U.S. include English-Spanish language labels and some add French for Canadian market.)
The association calls for a voluntary initiative where manufacturers can either list all ingredients on the label or steer consumers to web sites or 800 numbers for further information.

KARE 11's report goes on the say "there's already a wealth of information on how to limit your risks and exposure to chemicals around the house." Minnesota's Pollution Control Agency publishes tips on how to reduce toxic chemicals in your home, including cleansers, polishes, pesticides, paints and lawn products.