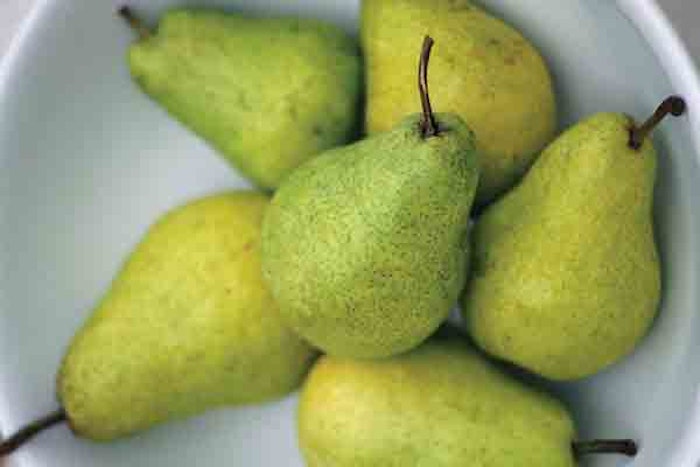 With fruit and vegetable contamination in the distribution chain grabbing national headlines, the Environmental Protection Agency (EPA) wants to make it easier to get new kinds of produce packaging on the market.
In an effort to speed approval of a long-delayed application from an unnamed packaging supplier, the EPA has proposed shifting responsibility for approving some kinds of food packaging to the Food and Drug Administration where the EPA's thorny tolerance-setting process does not come into play.
That particular application involves packaging with a pesticide coated on it as opposed to impregnated in the packaging, according to Mari Duggard, an official in the EPA biopesticides and pollution prevention division. But environmentalists oppose the move arguing it would allow the FDA to clear food packaging of a number of different types that might pose a health hazard to children.
Pesticide claim?
John Dubeck, a partner at Keller & Heckman LLP, the Washington, DC, law firm that represents many packaging suppliers, explains that the rule only affects situations where a pesticide claim is made for the food packaging itself. This clears the way for the FDA to register packaging materials, for example, ones that would kill an insect that attempts to chew through a paperboard package without EPA having to go through the tricky process of establishing a tolerance for the pesticide at issue.
"A potential application that would be made simpler by this rule would be registration of a packaging material treated with pheromones that would disrupt the mating behavior of particular insects that might otherwise find a food packaging warehouse to be an attractive place to breed," he adds. "There will be opportunities created by the change."
Fruit and vegetable producers already have access to a very limited number of packages in this category. Wrap Pack, a Yakima, WA, company, is a producer of specialized paper products treated with oil, copper or the antioxidant ethoxyquin for the purpose of controlling pests. Fruits are wrapped in the paper. Its Web site reports that Wrap Pack is the only company in the United States with EPA registrations for manufacturing chemically treated wraps.
"The process to achieve these registrations was exhaustive and costly, and requires continuous monitoring to maintain," the company's Web site says. This may explain why the EPA wants to move approval for these kinds of packaging to the FDA.
FIFRA or FFDCA?
The EPA proposal is an effort to accelerate approval of additional kinds of food packaging containing pesticides or chemicals as inert ingredients, packaging which the agency has had trouble dealing with for a number of high-complex technical and regulatory issues.
In the case of the pesticidal packaging that occasioned the EPA proposed shift of some food packaging to the FDA, it would normally have to be registered under the EPA's pesticide law, called the Federal Insecticide, Fungicide and Rodenticide Act (FIFRA).
When the food packaging also contains inactive, inert ingredients, it is also now subject to regulation as "pesticide chemical residues" under the Federal Food Drug and Cosmetic Act (FFDCA), which the FDA has authority over. Under the FFDCA, any pesticide chemical residue in or on food is deemed unsafe, unless EPA has established a tolerance or tolerance exemption that covers the pesticide chemical residue.
Setting a tolerance is what is preventing the EPA from approving this particular packaging, and the reason it is proposing to dump this category of packaging totally into the FDA's lap.
Other materials, too
Although the EPA rulemaking was stimulated by this one package material, once the new regulatory approval avenue is open it would be available to all food packaging containing inert ingredients that would otherwise need an EPA tolerance, including packaging containing nano-particles—silver or otherwise.
Kathy Means, vice president of government relations for the Produce Marketing Assn., says, "Packaging is very important to our industry, and will become even more so in areas such as marketing, food safety and quality." She says she has read articles about the possibilities of including nanosilver and other nano particles in food packaging, but notes there are many issues surrounding nano-particles that will have to be resolved, including their effectiveness, mode of action and consumer acceptance.
With regard to FDA approval of new food packaging, whether for fruits and vegetables or other categories of food, environmentalists have reservations. Jay Feldman, executive director of a group called Beyond Pesticides, says the FDA would not have to establish tolerances for pesticidal packaging, while the EPA would have to if it kept approval authority for these products. A tolerance must be based on the determination that there is "a reasonable certainty that no harm will result from aggregate exposure to the pesticide chemical residue."
The Food Quality Protection Act, which is an EPA law, specifically requires that EPA, in establishing a tolerance, must assess the risk that it poses to infants and children in particular. In contrast, section 409 of the Federal Food, Drug and Cosmetics Act regulates food additives, including food contact substances such as food packaging, and does not explicitly require that FDA assess potential risks to children and infants.
"We are not challenging the fact that the packaging has pesticidal properties," underlines Feldman, "just the way it would be analyzed by the FDA."
Nanoparticles next
While he insists he has no inside information, Feldman believes there are other packaging applications "waiting in the wings" for the FDA to take over the approval process. He argues that this EPA initiative is perhaps a pattern at the EPA where it responds to the needs of a particular company and in doing so tweaks a law to create an institutional change that may be troublesome to some.
In that vein, environmental groups fear that the EPA sponsored change could transfer to the FDA responsibility for approving food packaging containing nanosilver particles. The EPA has been wrestling for the past few years with how to regulate all products containing nanosilver, not just food packaging.
Nanoscale silver ions are used increasingly as germ-killing agents in consumer products, including food packaging and food storage containers marketed by Sharper Image and also by BlueMoonGoods. Existing and emerging data underscore mounting concerns that silver nanoparticles pose an unacceptable toxicity risk to human health and the environment, according to several environmental groups.
In a letter to the EPA protesting the change, Beyond Pesticides, Center for Food Safety, Friends of the Earth, and other groups, argued that "materials impregnated with nanosilver could fall within the FDA's regulatory purview under this proposal, and we do not believe that FDA is equipped to deal adequately with such materials."