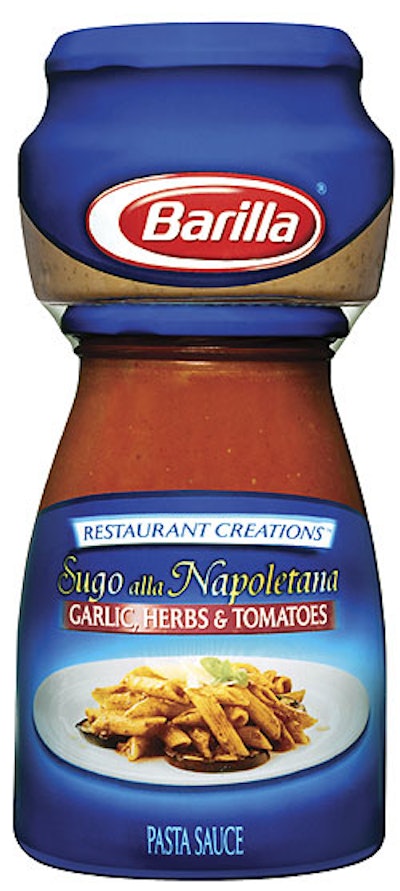 In Italy, a metal twist-open lid provides the structural stability that enables Barilla's to bundle two glass jars of its Restaurant Creation brand of sauces in a shrink sleeve.
Giuseppe Concari, Barilla technical packaging manager, says the specially designed lid, from Crown Closures Europe, an affiliate of Crown Holdings Inc., enhances jar stability on grocery shelves. The glass jars come from Zignago Vetero S.p.A. and Finpac S.r.l. provides the shrink wrap.
Additionally, the lid provides the following packaging enhancements:
• It allows two sauce jars to be stacked, forming a distinctive hourglass-shaped, dual-container package.
• By packaging each sauce in a separate jar, Barilla ensures that the integrity of each delicate ingredient is maintained until consumer use.
• The package provides the convenience of complimentary sauces.
• The package shape allows easy gripping and safe handling.
• It improves the seal safety on the jars. Several consultants who travel the world in search of great packaging tell me that Italy is one country marketers should keep a close on eye for creative approaches to packaging that provide convenience and improve shelf appeal. This package provides a great recent example.
Companies in this article