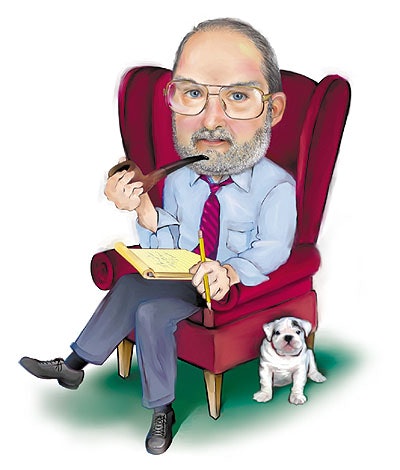 For much of the past year, many of us have worked hard to track price increases in packaging materials, and tried to determine how much of the increases we could pass on to our customers. We've tracked resin prices and those of converted materials and their effects on our gross profits. We even marveled at the fact that Wal-Mart permitted some of its suppliers to raise wholesale prices because of the rising cost of materials.
We've also watched numbers in our staffing levels, noting that most of us are asked to accomplish more work with the same or fewer people. Fortunately, some of us have found new tools to help us achieve improved productivity. Still, the feeling is that, even with new tools, we're still falling behind and putting more time in to achieve our goals, sometimes having to cut corners to get there.
We continue to watch the numbers of our business expenses, even in the face of rising costs. Often we trim back the numbers of people going to expositions, industry shows, and seminars as one way to keep costs in check. And many in management closely watch company stock price numbers as an indication of how well they manage.
Personally, many of us are constantly watching the numbers that reflect our health—whether it is cholesterol, blood pressure, blood sugar, weight or other indicators. At the same time, we're also watching the increasing costs for medications to treat our physical ailments. Those are numbers that all too often increase our stress levels.
Also affecting those levels are the numbers we see in fuel prices, whether it's at the gasoline station or for home heating. What's worse is that we don't see any trends that are likely to force these numbers back down any time soon. Meanwhile, this becomes just one component in another number we must watch, inflation, as it starts to grow while the United States dollar continues to shrink.
I've seen promotion for a new television series called "Numbers" that I suspect will show how number crunching can be used to help solve crimes.
And if you're in Wisconsin as I am, the numbers 31 to 17 will be long remembered for bringing an end to the season for the beloved team from Green Bay. In fact, I'll put off my haircut for another week, until the barbers have become accustomed to that result.
Now that we're into 2005, we're beginning to think about April 15 and what filing our income taxes will mean to the number that represents our bank balances.
However, as we continue to watch all these numbers—numbers that tell us how we and our departments and our companies are performing—we can't help but be absolutely horrified by the numbers of dead and dispossessed created by the South Asian tsunami.
I'm extremely impressed by the generosity of us as a country and as individuals in responding to the calls for help. Many of us individually and through our companies and various charities are showing how much we want to help both the countries that suffered the devastation and the people who survived this tragedy. A sizable list of U.S. product manufacturers as well as packaging manufacturers have displayed amazing levels of generosity in the face of this incredible natural disaster.
As we begin our journey through 2005, it's obvious that, much like in the wake of September 11, 2001, we know which numbers are most important, and they represent our families and neighbors in this world. Our reactions—both professional and personal—to this unprecedented need is something that should make us all proud.
The feeling of community charity has been one of the most heartwarming experiences for my wife and me, as we moved from a large metropolitan area to a small town.
Yes, we use numbers to keep score in so many different ways in our personal and professional lives. In this aid effort, our numbers show the extent of our charity and humanity. It makes me especially hopeful for the new year and for the number of years it may take to comfort the victims and restore some semblance of normal life for these people, our neighbors.
See an archive of Arnie Orloski's Pipeline columns at www.packworld.com/pipeline.
Arnie can be reached at orloski@packworld.com