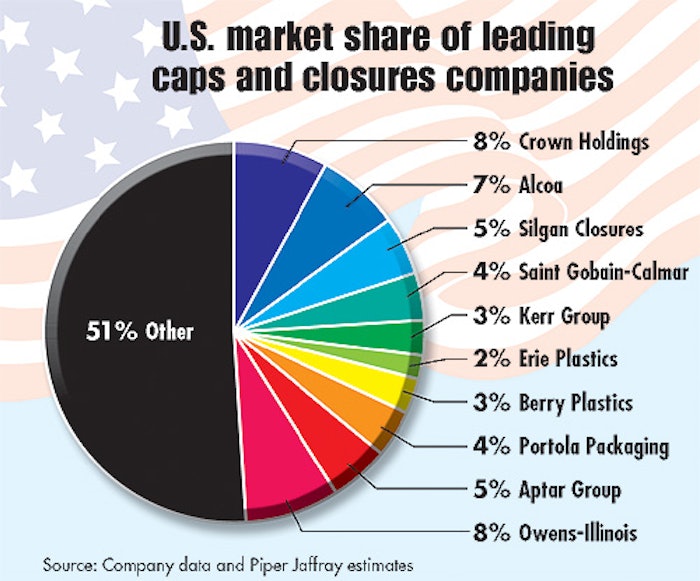 Key drivers behind caps and closures growth, says the study, are a growing emphasis on value-added packaging, continued conversion to plastic from metal and glass, and an increase in demand for single-serve containers.
According to the study, the caps and closures market, which represents approximately 4.5% of the $420 billion global packaging market, is highly fragmented and offers substantial opportunity for consolidation in coming years. "Likely acquirers are larger packaging companies that either already have caps and closures operations or are seeking to diversify their packaging product portfolio," writes Doug Lawson, author of the study.
Domestic growth in the caps and closures market is projected at 5.1% annually through 2007, compared to 4% growth in the worldwide market. Shown here are key vendors in the U.S. caps and closures market and their estimated share.
To receive a copy of the Piper Jaffray study, phone 415/277-1556 or email Dana Wade at dwade@pjc.com.