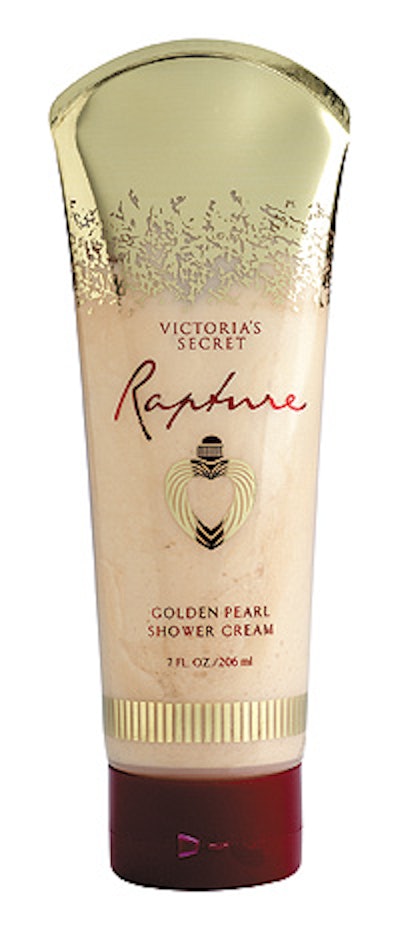 Produced by CCL Container, the five-layer coextruded tube consists of low-density polyethylene/tie/ethylene vinyl alcohol/tie/LDPE. The multilayer barrier structure keeps the product's aggressive fragrance component from penetrating through the sidewall of the tube.
The coextruded tube is transferred to a "header" machine that gives it a 22/400 threaded finish. Then it goes to a hot stamp unit for application of the burgundy-colored copy and then to a second hot stamp machine for application of decorative gold. In a third station, a gloss coating is applied and cured by UV light. The coating protects the high-impact graphics.
Tubes are given an injection-molded polypropylene flip-top closure that's supplied by Zeller Plastik. Then they're shipped to the contract filler that fills them.
To see the other winners, please click here.
Companies in this article