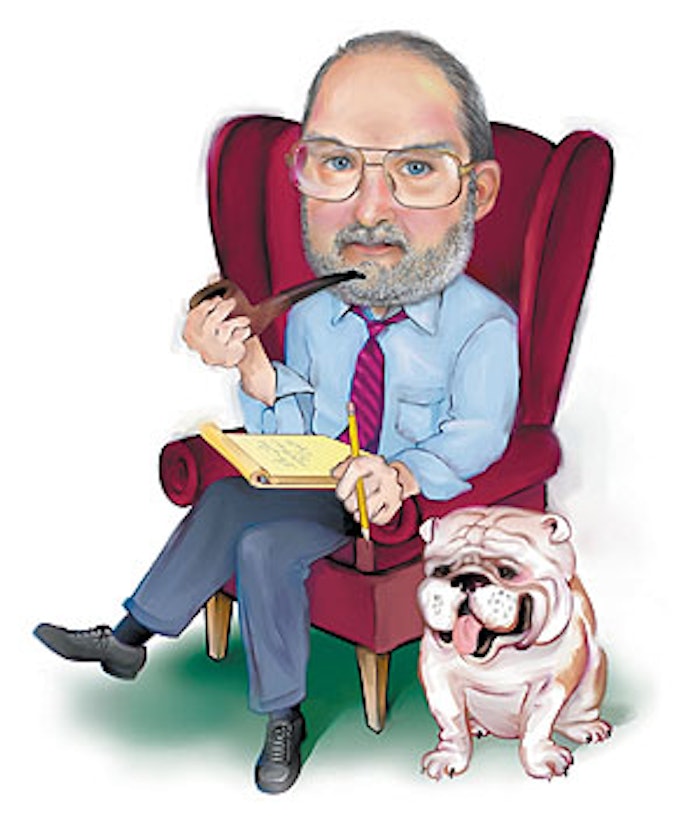 Now up north with just a fridge, and a smaller one at that, it's a challenge.
Anyone who knows me well, knows that I love a bargain. It probably all began when as a kid, I was first introduced to Chicago's old Maxwell Street market by my dad. He used to shop there for work clothes, especially the necessities like socks and underwear for which you could strike a great bargain if you wanted to buy, say, a dozen pair.
In fact, if the truth be known, in my early years as a journalist, when I assembled my wardrobe of business suits and sport coats, most of it was purchased on Maxwell Street. Unfortunately, I've seen some old family photo albums that indicate that my taste in these garments was nowhere near as strong as my drive for a good price. Fortunately, my taste in clothes did improve along the way, in large measure thanks to Gayle.
Maxwell Street, for those not acquainted with Chicago history, was an area of two to three blocks, plus some cross streets near Halsted and Roosevelt. If you've seen The Blues Brothers movie, perhaps you'll recall a great musical number staged at Aretha Franklin's basement diner on Maxwell Street.
Anyway, Maxwell Street was where you could buy anything from a great Polish sausage sandwich to car parts, usually at great discounts because of the low overhead of the stores or stalls. Plus, I've been told that some of the merchandise sold there was, how shall I say, "warm."
Maxwell Street was crowded, grimy, and certainly the first place anyone ever opened an overcoat to me to reveal on each side a lining of "quality" wristwatches. And though some stores had merchandise with prices marked, those prices were where the bargaining began between shopper and storekeeper. If you didn't like to bargain for a purchase, Maxwell Street wasn't for you.
One of the first lessons I learned from my dad is that if you could put together a combination of purchases, your bargaining power improved markedly. That's why I've been so comfortable with club stores: The more you buy, the better the unit price, albeit without the bargaining.
And as our Special Report indicates this month (p. 64), this volume purchasing was the premise behind the club stores when they first burst upon the scene a couple of decades ago. It remains the premise for the most part, but now both the stores and their shoppers have become far more sophisticated and demanding.
My guess is that all of these changes are the result of more detailed information. Both the consumers and the stores now have access to far more data about prices and features than ever before. In the past, a store would take a good, solid name brand in virtually any type of large package it could provide, often an existing package, for example, that it sold to foodservice or wholesale accounts.
However, I believe sales at these stores are growing far faster on the consumer side rather than from small business. If so, club store products are much more likely to be used in the home, garage, or home office, rather than being used commercially.
In the Special Report, Dennis Woodall of International Paper has some excellent advice about improving graphics on shipping containers. Graphics weren't important to sales on Maxwell Street years ago, nor were they much of a factor in the early club stores. But today the shopping climate is different.
To Woodall's suggestions, I'd add that convenience features in a large primary package are also becoming vital to the successful marketer at club stores. For example, Tyson Foods learned that when a consumer buys three pounds of frozen chicken parts, the shopper would prefer that the pack has a reclosure feature. Convenience packaging is king in all the traditional retail outlets, and the same is true in the ever more consumer-oriented club stores.
See an archive of Arnie Orloski's Pipeline columns at www.packworld.com/pipeline. Arnie can be reached at orloski@packworld.com
Companies in this article