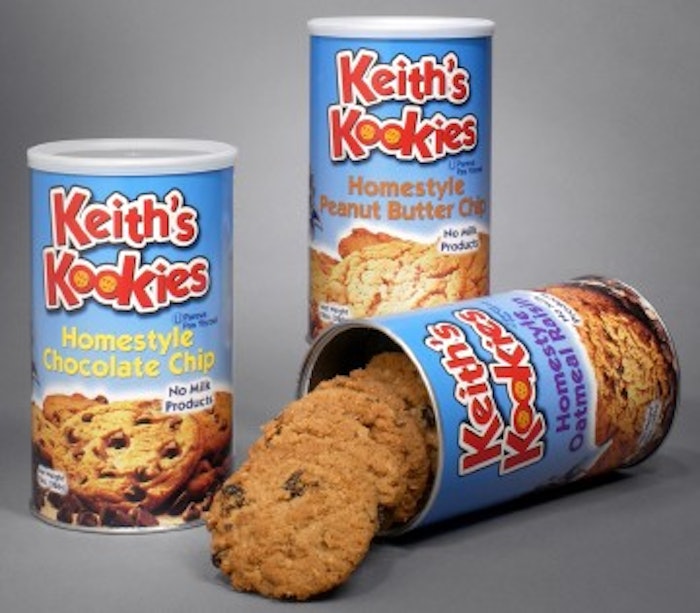 The 401x700 can, supplied by Sonoco (Hartsville, SC), fits the 12-high stack of 3 1/2"-diameter Keith's Kookies. The can features a Saferim® easy-open aluminum closure with a ring-pull. A flexible overcap allows the package to be opened and securely reclosed repeatedly.
"It's almost like a cookie jar," says Keith Karnofsky, president of KK Baking. "The can lets people grab a cookie now and another one later whenever they want a snack."
The can is made of a rigid paperboard construction composed of four layers including two plies of spiral-wound 100-percent post-consumer recycled paperboard, a high performance foil liner, and a litho-printed label.
"It's like the can was made for the cookies," says Karnofsky. "Stacking the cookies in a rigid package keeps them intact. I could not get that from traditional cookie packages."
Introduced in July 2002, Keith's Kookies are currently selling for $4 at supermarkets in New England in chocolate chip, peanut butter chip, and oatmeal raisin.
Companies in this article