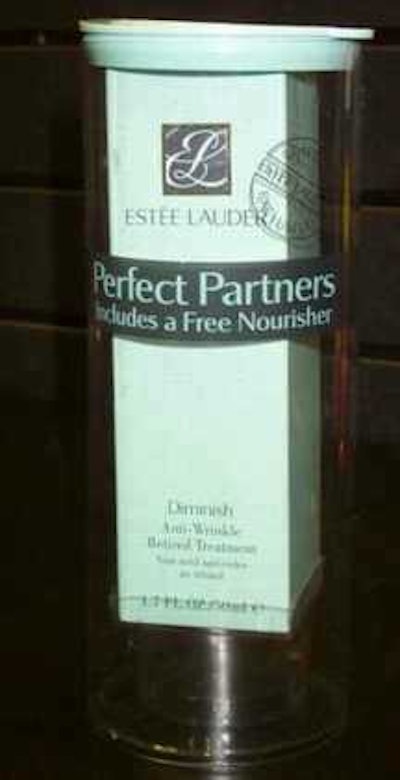 Estee Lauder reportedly believes the tube gives the package an upscale look, according to Flex Products.
The offset printed tube is made of a clear cellulose propionate material, extruded by Flex Products (Carlstadt, NJ). The tube is then solvent-welded to the base.
At the time of packaging, a thermoformed "pedestal" is inserted inside the tube. Next, the cartoned product is placed inside the tube. The tube is then capped with an injection-molded polyethylene closure, which is custom color-matched to the product.
Companies in this article