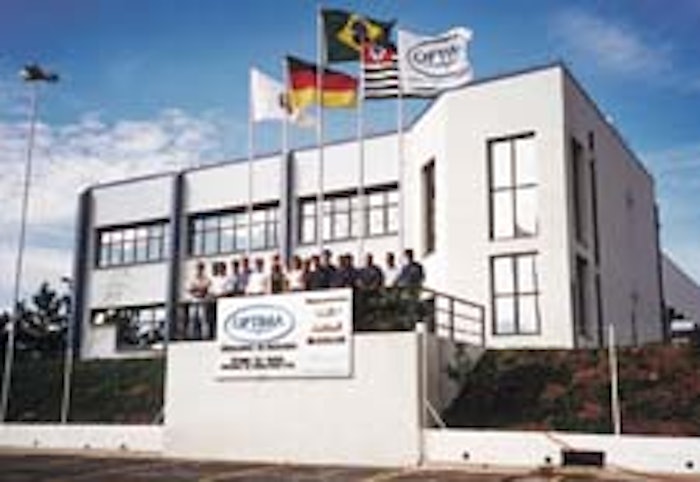 —PCI Services (Philadelphia, PA) is beginning construction of a 75ꯠ sq' contract packaging operation at its automatic liquid packaging facility in Woodstock, IL.
—Placon Corp. (Madison, WI) has opened a new prototyping and development center in Bethel, CT.
—Air Packaging Technologies Inc. (Valencia, CA) is beginning a major capital improvement program that will involve all Air BoxTM production machinery and should increase production capacity.
—Rexam Closures and Containers (Evansville, IN) will build a 190ꯠ sq' mfg. facility in Mad-isonville, KY.
—Delaware Valley Packaging Group (Bensalem, PA) has moved to a new 38ꯠ sq' office and distribution center at 1425 Wells Dr., Bensalem, PA 19020; phone: 215/638-8900, fax: 215/638-0501.
—Marfred Industries (Van Nuys, CA) has acquired a 100ꯠ sq' distribution facility in Sun Valley, CA.
—Solvay Polymers, Inc. (Houston, TX) and Chevron Phillips Chemical Co. (Houston, TX) have selected a site in Texas as the location for their jointly owned HDPE slurry loop plant.
—Chris-Craft (Portage, IN) MonoSol Div. held a ground breaking ceremony for a $6 million expansion project that will increase capacity at its northwest Indiana facility.
—Braden Sutphin's (North Wales, PA) flexo div. has opened a new headquarters facility at 129 Hartman Rd., North Wales, PA 19454; phone: 800/900-4657, fax: 215/619-0242.
—Conwed Plastics (Minneapolis, MN) is building a new 90ꯠ sq' mfg. plant in Genk, Belgium.
—Mactac (Stow, OH) has made major capital investments totaling $30 million in new equipment and service and quality initiatives.
—Commerx, Inc. (Westchester, IL) has moved to Three Westbrook Corp. Center, Suite 900, Westchester, IL 60154; phone: 630/353-4500, fax: 630/353-4501.
—Schawk, Inc. (Des Plaines, IL) has adopted a new visual identity for the company's operating units.
—Adept (San Jose, CA) has opened two new sales and service centers located in Charlotte, NC, and Dallas, TX.
—Transilwrap Co., Inc.'s (Franklin Park, IL) new 95ꯠ sq' converting facility in Cleveland, OH, has increased service and product capacity.
—RAANI Corp. (Bedford Park, IL) has added a new hot-fill production line for its personal care product lines.
—Label Makers Inc. (Pleasant Prairie, WI) has expanded its art department to become LMI Graphics.
—SBG Enterprise (San Francisco, CA) has changed its name to Enterprise IG.
—Ticona (Frankfurt, Germany) will open a new production plant for Topas®, a cyclo-olefin co- polymer.
Companies in this article