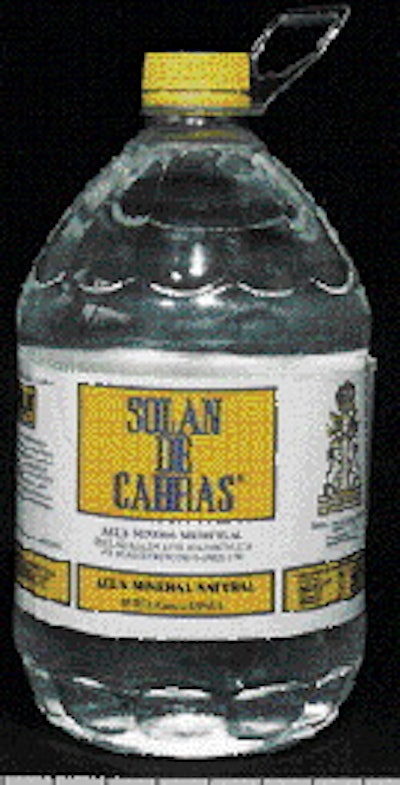 Patented Jan. 26 in the U.S., the technology makes it possible to produce a polyethylene terephthalate bottle with an integral handle. Aoki has filed patent applications for the technology in 34 countries and has received patents in six.
The Aoki pa- tent covers the technique used to molecularly orient the PET resin flow in the preform. This technique of "flow orientation" toughens the bendable portion of the handle where it meets the bottle neck, permitting it to bend repeatedly without cracking.
At Solan de Cabras' facility, the 5-L (1.32-gal) handled bottles are filled at /min. full-wrap paper labels are glue-applied.
Blow molding the bottles for Solan de Cabras on a single-stage Aoki system is. According to Aoki, the 5-L bottles can be produced on a four-cavity system at speeds to 12/min.
Companies in this article